Things To Know Before Departure for Manaslu Circuit Trekking
Manaslu Circuit trekking is one of the most exciting adventures around the Himalayas, the mountain soars high as the world's 8th highest peak.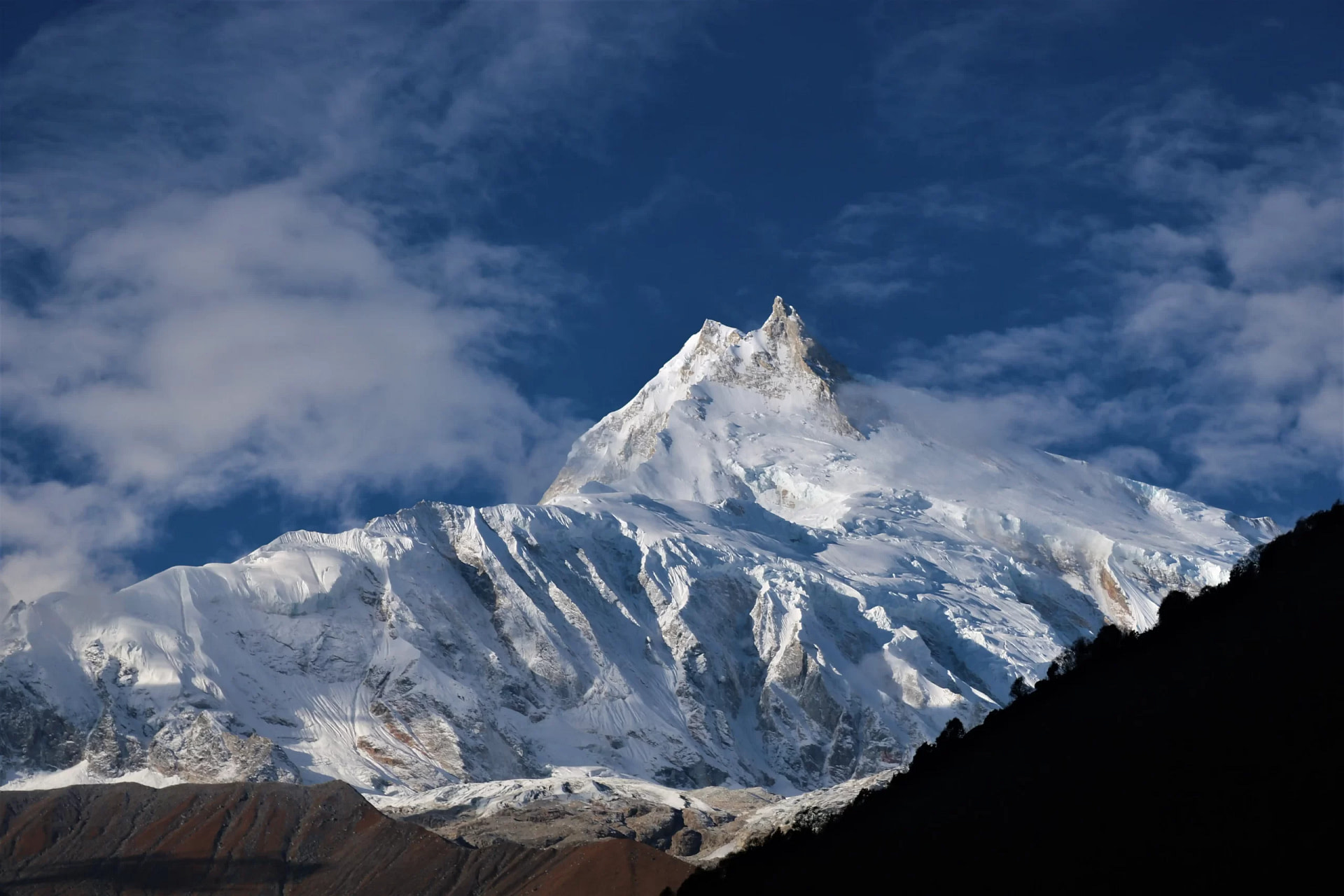 At a height of 8,163 m / 26,781 feet, located around the Mansri Himal range of Nepal's North Mid-West Himalayas. East of massive Annapurna and Lamjung Himal and west of Ganesh Himal, Mt. Manaslu with a group of ten peaks. Namely Ngadi Chuli, Himal Chuli, and Boudha with many adjoining peaks that make up the Manaslu range.
The Upper Manaslu area was closed to outside visitors, which was opened from 1992 onwards. Where a special permit is required to enter the Upper Manaslu region from the village of Jagat, the other permits required MCAP (Manaslu Conservation Area Project) as well as ACAP (Annapurna Conservation Area Project).
The name Manaslu is derived from an ancient Sanskrit word that means the Soul or Mind of a god, like Lake Manasarover in Tibet. The local natives call Kutang of Tibetan origin language, which means a prosperous or flourishing land.
Although a high country can yield and harvest high-altitude crops, like barley, buckwheat, and common wheat. Besides other vegetables that are grown in good seasons of the year, the land is rich for cattle to graze, like yaks and normal domesticated cattle, a country of strong Buddhism heritage customs and culture.
The upper Manaslu valley is also a vantage point for trade to Tibet, the border is close to Nepal and Tibet. In the early days, the Old Trans Himalaya Salt Trade was much active, as well as other goods trade. Where caravans of mules and yaks passed through to and from Nepal and Tibet. Before Tibet was annexed by mainland China in the late 1950s to 60, trade still exists but in smaller ways.
Due to the close border with Tibet, the upper Manaslu remains a Restricted Area of Nepal. In the early days, when it was first opened for outside visitors, a Government Liaison Officer accompanied the trekkers. In the last few decades, Liaison Officer is not required, which makes the trip cost much less than it was before.
However special permit is still required for Upper Manaslu Trekking, which is to control the main flow of trekkers also. Preserving and conserving its fragile environment from destruction is one reason why Manaslu Circuit trekking gets fewer visitors than other areas.
Best time for Manaslu Circuit Trek:
The best time for Manaslu Circuit Trek is the spring and autumn/fall seasons. March to May and September to November are favorable times for trekking. In the springtime, when days are much longer due to sun-light hours, most days are clear with enough sun shining. Where one can enjoy grand views of snow-capped peaks and have pleasant walks, but late afternoon can get overcast. It could get cloudy with light rains and snowfall around the higher region above 2,500 m. Cold in the morning, late afternoon, and nighttime with an extra wind-chill factor but one of the best times.
The next best time is autumn/fall begins from September to November, one of the finest seasons. For Manaslu Circuit Trekking as well as for other Himalayan regions to visit, most days are sunny and bright. But days are much shorter due to sunlight hours, as the sun reaches late morning and sets earlier by late afternoon.
However, the days are much more pleasant with crystal clear blue sky for views and walks. Much colder morning, late afternoon, and nighttime, chances of snowfall sometimes above 3,000 m and at Larke-La Pass.
Manaslu Circuit trek guide:
For the Manaslu Circuit trek, all trekkers must be accompanied by a Government Registered and Licensed Guide. From respective local Trekking Agencies in Kathmandu or Pokhara, the Trekking Company should be reliable and fully Government Regisrated. As well recognized and approved by the Government and semi-Government Tourism departments like TAAN (Trekking Agencies Associations of Nepal). As well as NMA (Nepal Mountaineering Agency), PAC (Porters Association Concern) and some other departments related to Tourism and Responsible Tourism.
Around Manaslu or any Restricted Areas of Nepal, solo or individual trekkers are not allowed, you must book with the company where an expert and authorized guide of the agency will lead the treks, which is much safer and enjoyable.
The guide will be a good companion, showing you the wonders of local places. As well takes care of you and the group throughout the trip, and makes you feel secure to enjoy the trek. All guides are knowledgeable of the areas from culture, religion, history, flora/fauna, and the trekking routes.
The guides know every place and village on the route and choose the best available lodges for overnight and lunch stops. In emergencies, the guide can handle his experience of trekking, assuring the clients to the best of his knowledge.
Manaslu Circuit Trek Difficulty:
Where all visitors are aware that Nepal is a Himalayan country with high hills and downhill, having less flat land, the area of trekking involves steep climbs for a few hours or less for some days.
It is normal to encounter steep uphill and downhill, where some trails can be wider or narrow. Taking slow with few stops in between will be the best, and take the advice of your guide and leaders.
The only major difficulty is climbing to Larke-La Pass at above 5,106 meters high, but it leads to exciting good walks. Having much rest and not being breathless is important in high-altitude trekking, taking things slowly will overcome the difficulty.
The hardest sections of the adventure are the steep climb to Larke-La Pass and the long downhill after the pass. Taking slowly and steadily having short rest with an easy pace is the best way to tackle the high-altitude climb.
Depending upon the itinerary days, make the trekking enjoyable or tough and hard also. Where some have limited itinerary days, which makes the walk much longer to reach the designated overnight halt. To enjoy more of the Manaslu Circuit Trek without much difficulty is having enough days on the itinerary.
Manaslu Circuit Trek vs Annapurna Circuit:
Comparing Manaslu Circuit Trek vs Annapurna Circuit, the walk is quite similar as well with terrain and landscapes. Culture, trails, and climate are almost the same; the only difference is that Manaslu Circuit falls within Restricted Area. Where's Annapurna Circuit is not included as a restricted area where travelers can do solo or individual trekking. Not needing a special permit makes Annapurna Circuit low-cost to trek than Manaslu Circuit Trekking.
The other comparison is Annapurna Circuit, with well-established trekking routes for many decades; Manaslu Circuit was just opened in 1992, which makes much difference in the quality of lodges, guest houses, and food between Manaslu and Annapurna Circuit trekking.
Annapurna Circuit is much popular trekking region that is listed as the world's top ten adventure destination Annapurna Circuit can be trekked in various ways depending upon one's limited time in Nepal. Can do a semi-circuit and fly or drive from Jomsom town to Pokhara and then towards Kathmandu.
Manaslu Circuit with few choices for trekkers can trek a minimum of 2 weeks or less, as well as make it longer. Including Tsum Valley with Manaslu Circuit, which makes the trek more than 3 weeks. An interesting and exciting place to enjoy covering both scenic and cultural areas of the Manaslu and Gorkha districts. Manaslu Circuit trek ends at Dharapani village around Manang district, where Annapurna Circuit starts at the same spot at Dharapani.
The Manaslu trekking highest point is Larke-La at 5,106 m, the boundary between Gorkha and Manang districts. Likewise, the tallest spot on Annapurna Circuit is crossing the high Thorang-La Pass at 5,416 m, which divides the areas of Manang and Mustang districts to reach the southern hills and valleys of Annapurna Himalayas.
Both Manaslu & Annapurna Circuit Trekking, located Mid-West Nepal, provides excellent trekking adventure. But Annapurna Circuit with more options for trekkers making the itinerary days longer or shorter. As well, one can extend to beautiful Tilicho Lake and continue towards Mesokanto-La pass, reaching Jomsom town or via Thorang-La.
Annapurna Circuit Trek offers the best lodges, as the area has been well-established for more than four decades. While Manaslu Circuit, compared to Annapurna Circuit, is quite new and the raw country opened just 3 decades ago.
Where Annapurna Circuit gets a mass volume of trekkers than Manaslu Circuit due to its restricted area, both regions of Manaslu & Annapurna are protected by MCAP & ACAP, where conservation entry fees are required.
Manaslu circuit trek without Guide:
Manaslu Circuit Trek without a guide is impossible. All interested travelers need to join the Government Regisrated Company. The agency will provide a good guide to lead and accompany the trek. Requires a minimum of 2-3 people to run the Manaslu Circuit Trek as well as obtaining special permits for the restricted area.
The cost of the Manaslu Circuit Trek price is quite dear and more costly than other treks around Nepal Himalayas. Upper Manaslu from the village of Jagat is a restricted area of Nepal, where an extra special permit is required.
For the autumn/fall season from September to November, US $ 100 per person for the first 7 days. An additional US$ 10 per day onwards from Jagat to Dharapani villages. December to August US $ 75 per person for the first 7 days with an additional US $ 10 per person from the 8th day onwards till Dharapani village.
The additional MCAP entry fee is US$ 30 per person, as well as an extra ACAP entry fee of US$ 30 per person. On entering Manang areas to Dharapani after crossing Larke-La Pass on leaving Manaslu and high Gorkha district.
The above cost is only for fees of special and conservation permits; the rest will be as the trip cost, where different local companies have slightly different prices as per the itinerary days. From US $ 60 to US $ 80 per day per person, including accommodation and meals throughout the treks. Accompanied by guides and porters, where their daily wages are included. Besides the daily charge, extra charges will be for types of transportation according to group size.
Hotels in Kathmandu depend upon the choice of accommodation from tourist standard hotels to deluxe star hotels. The other cost includes depending on the trip packages from Arrival to Final Departure transfer and sightseeing tour.