Best of Tibet Cultural Scenic Tour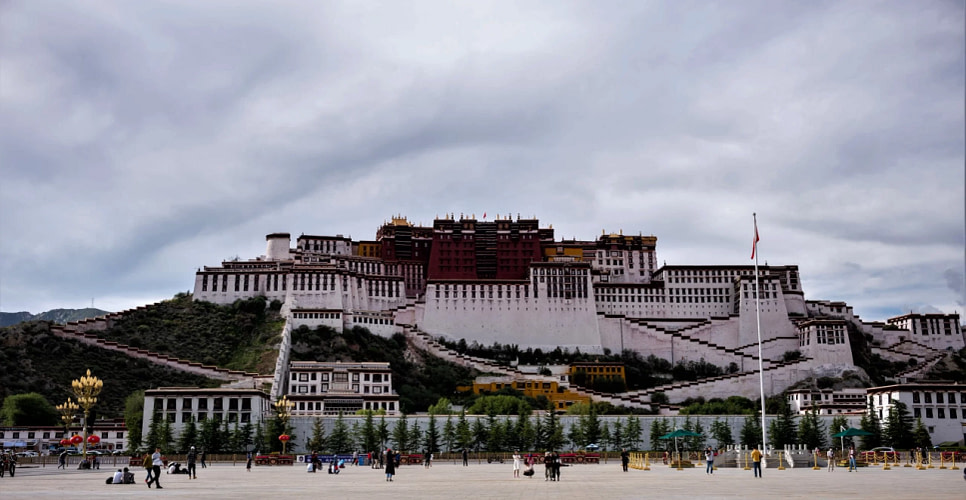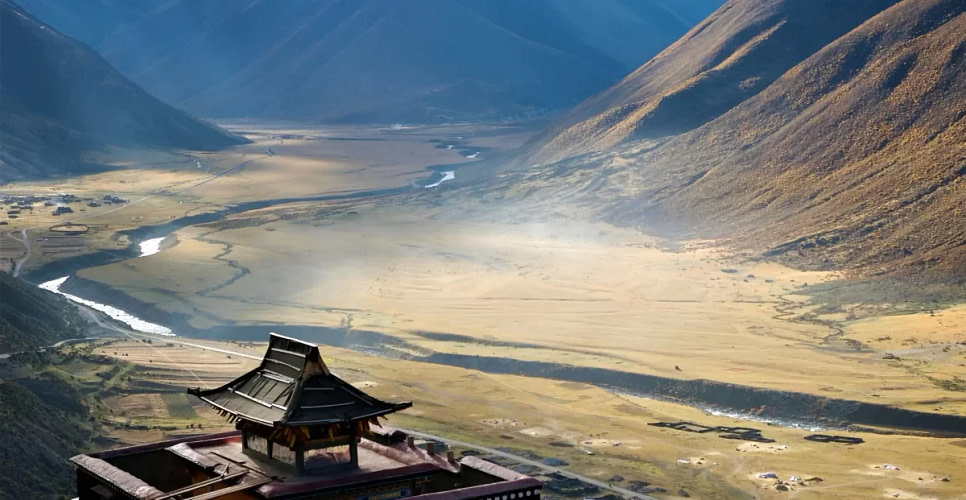 Trip Highlights of Best of Tibet Cultural Scenic Tour
Overview of Best of Tibet Cultural Scenic Tour
Best of Tibet Cultural Scenic Tour covers all three cities and beautiful country within the backdrop of impressive ancient monasteries. A fabulous journey is visiting places of great historical and religious interest in the shade of dramatic scenery of beautiful landscapes.
A week-long in Tibet, visiting beautiful sites of significant architectural wonders, its massive old monastery complex. Treasured with fine ancient idols of various forms of Lord Buddha, famous Gurus of Tibet are respected by millions of Buddhism followers. Travelers will be amazed to see a mixture of modern and the age-old glory of the past hundreds of centuries that exists. Best of Tibet Cultural Scenic Tour, a leisure adventure suitable for all age-group, traveling in the comfort of a spacious coach or land-cruiser.
Staying overnights in nice hotels in the harmony of a traditional environment of Tibetan hospitality. Which adds another highlight to experience on this pleasant and exciting tour, traveling around the world's highest and largest Tibetan plateau. The journey to Tibet begins with a tour of Kathmandu, Nepal's capital city, where you can catch a glimpse of local culture similar to Tibetan customs.
Best of Tibet Cultural Scenic Tour starts with a scenic flight takes you over the Himalayan range to reach the border in Tibet, with views of Mt. Everest. Then Best of Tibet Cultural Scenic Tour commences, guided by a native Tibetan guide and driver. It leads you around beautiful and lovely sites that Tibet has to offer, with ample time to soak into the local culture. Tour of famous and historical monasteries, Drepung-Shera-Jhorkang, and its busy, interesting colorful markets of Barkhor. A great place to observe the local traditional life of Tibetans, visiting the fabled and holy city of Lhasa on a pilgrimage.
Best of Tibet Cultural Scenic Tour explores magnificent Potala Palace the great citadel and throne of many Dalai Lama, the head of state that dominates the city skyline. Tour extends towards rural farm areas to reach a high and huge Ganden Monastery complex located on a hilltop. An exciting spot facing grand views of Lhasa and Kyuchi valley, this monastery was established by Tsong-Khapa in 1409 AD. The best of Tibet Cultural and Scenic Tour continues after a glorious and interesting time around Lhasa.
Heading south towards vast plains within dramatic landscapes of the high Tibetan plateau, crossing over scenic high passes of Khamba-La and Karo-La. Facing a grand vista of breathtaking scenery, driving along beautiful Yamdrok Tsho, the turquoise lake, to reach Gyantse and Shigatse cities. Tour of Gyantse's famous monuments, the Pelkor Chode Monastery, Kumbum Stupa, and then Tibet's second-largest city in Shigatse are some major highlights of Best of Tibet Cultural Scenic Tour.
Shigatse city treasures the magnificent Tashilumpo Monastery, a huge complex with shining golden pagoda roofs. The interior with many beautifully engraved tombs of past Panchen Lama, the 2nd head of state after Dalai Lama. An interesting tour takes you around its important chambers and prayer halls, as well tour of Shigatse markets.
Best of Tibet Cultural Scenic Tour is an exciting place to observe local Tibetans bartering and selling all types of domestic utensils to foods and vegetables. From Shigatse, after a most interesting tour, take a short alternative north route to reach Lhasa for the last overnight in Tibet. The next day a panoramic flight brings you back to Kathmandu after a mesmerizing journey on the 'Best of Tibet Cultural and Scenic Tour'.
Itinerary of Best of Tibet Cultural Scenic Tour
Arrival in Kathmandu and transfer to your hotel.
On arrival at Kathmandu and Nepal International airport, after immigration formalities and collecting your baggage, head for the exit, where our staff and guide receives you, with a warm welcome and then transfer you to your hotel. A short drive into the heart of Kathmandu city, around Thamel, the most interesting place for all travelers.
At the hotel, check into your rooms, after a short rest from the jet lag, then meet your guide, and other fellow members for a briefing regarding the Best of Tibet Cultural Scenic Tour, with full information on the tour of Kathmandu and Tibet, with do's and don'ts. The evening group welcomes dinner in a nice authentic Nepalese restaurant with a folk cultural program to entertain with your dinner.
Car 20m
Accommodation 3 Star Hotel
Meals Dinner
Altitude 1300m
Full-day tour of Kathmandu around world heritage sites
At Kathmandu, a free and leisurely day with a sightseeing tour at places of great historical and cultural interest. Most of the ancient sites are listed as UNESCO World Heritage Sites. A short drive and a few minutes walk to Old Durbar Square, witness the old palace of Malla and Shah Regime, with ancient temples and residence of Kumari, which represents a Living virgin Goddess of young tender age.
Tour of Kasthamandap, a temple built with the wood of a single tree where the name Kathmandu derived from. From here, a short drive west of the city to old Swayambhunath Stupa, perched on a hillock, where one catches a view of Kathmandu city and the valley, with snow peaks on a clear fine day. The Buddhist Stupa dates back 2,500 years with the all-seeing eyes of Lord Buddha in four cardinal directions. A pride and landmark of the country listed in the world heritage site.
After an interesting morning tour, it continues heading east of the city at the holy temple of Pashupatinath, a golden three-tier rood pagoda. Non-Hindus are not allowed at the main entrance, where the guide takes you to the other side of the Bagmati River to observe the temple premises with devotees and pilgrims on religious activity.
From here, a short distance walk or a drive to the great Bouddhanath Stupa, and the area is also called 'Little Tibet', as you can witness most Buddhist pilgrims and locals of Tibetan origin with a similar culture. The day completes with a drive back to your hotel after a marvelous day around Kathmandu, visiting places of great interest.
Car 6 Hours
Accommodation 3 Star Hotel
Meals Breakfast
Altitude 1300m
Fly to Gongor Tibet international airport and drive to Lhasa
Morning as per flight time for Lhasa flight transfer to Kathmandu airport for a scenic flight of an hour or more to land at Gongor in Tibet international airport, which is the starting point for Best of Tibet Cultural Scenic Tour, during air views of the world's highest mountains with Mt. Everest.
As the plane lands at Gongor Airport, going through security and immigration formalities, then walk outside the air terminal received by our Tibetan guide and driver for a short drive to the eastern side of Lhasa city. A lovely interesting area populated mostly by local Tibetans, afternoon relax and take a short walk around the Barkhor market square where most of the hotels are located.
Flight 3 Hours
Accommodation 3 Star Hotel
Meals Breakfast
Altitude 3700m
Full day tour of Lhasa, Drepung, and Shera Monasteries with Jhorkang Temple
Morning our Tibetan guide meets you at the hotel lobby, after your pleasant first overnight in Lhasa, a short drive takes you on the west side of the city with an uphill drive to Drepung Monastery, the largest and important monastery in Tibet, built as a university for Tibetan Buddhism scholar in earlier days, which was also a resident of many high priests to 5th Dalai Lama, till Potala Palace construction was completed.
An interesting tour of Drepung Monastery interior and around religious and prayer rooms, from here tour of Jokhang Temple, located in the heart of Lhasa around busy Barkhor market. Visit the monastery as well first Buddhist temple of historic importance and tales of ancient times. The tour takes you inside the temple and on the scenic terraces, for beautiful photographs of colorful busy Barkhor Market and its surrounding with views of Potala Palace nearby.
Car 6 Hours
Accommodation 3 Star Hotel
Meals Breakfast
Altitude 3700m
Tour of Potala Palace and Norbulingkha summer palace.
On the last day of Best of Tibet Cultural Scenic Tour, an exciting morning tour of the magnificent Potala Palace was built in early 640 AD. Started by Songsten Gampo, from his private meditation cave, during the time of the 5th Dalai Lama, this majestic Potala Palace was constructed.
This beautiful palace represents a landmark of Tibet that dominates the whole of Lhasa and Kyuchi valley. The afternoon tour continues with a short drive to Norbulingka, a summer palace of semi-modern with a lovely large garden of tall trees, our guide takes you around the summer palace's important sites, and then ends the day with free at leisure time.
Car 6 Hours
Accommodation 3 Star Hotel
Meals Breakfast
Altitude 4050m
Drive to Ganden Monastery 4,300 m - 05 hours both ways.
From Lhasa, an interesting morning drive takes you of the valley, an interesting and scenic short journey past rural farm villages and towns. As drive heads to winding uphill, with short-stop around the lovely village to observe local tradition. After a brief refreshing break than on the steep climb to Ganden Monastery, a beautiful huge monastery complex, within an amphitheater shaped.
Enjoy the tour of the monastery and its pleasant surroundings. The history of Ganden Monastery or Ganden Namgyeling or Monastery of Ghalden, one of the "great three" Gelugpa monasteries as a university of Tibet. Located east in Dagzê farm County outskirt of Lhasa. Ganden Monastery was founded in 1409 by Je Tsongkhapa Lozang-dragpa, founder of the Gelugpa order.
The name Ganden means "joyful" and is the Tibetan name for Tuṣita, the heaven where the bodhisattva Maitreya is said to reside. After a wonderful morning tour of Ganden and an interesting scenic drive, head back for last overnight in Lhasa.
Car 5 Hours
Accommodation 3 Star Hotel
Meals Breakfast
Altitude 4300m
Drive to Shigatse 3,900 m via Gyantse 3,950 m visit Phalkor Monastery and Kumbum Stupa at Gyantse - 06 hrs
Start early morning having breakfast, depart from the hotel for a long scenic drive beyond Lhasa city reaching around rural farm areas with nice villages. As ride leads on winding uphill to Khamba-La pass at 4,800 m high. The top offers a breathtaking panorama of Tibetan plateau beautiful landscapes with distant snow peaks, and Yamdrok Tsho the turquoise holy lake.
After a wonderful moment with dramatic views, a downhill drive close to Yamdrok Tsho Lake to reach Nagarktse town for warm lunch in nice Tibetan restaurants. The journey continues crossing another pass of Karo-La at 5,050 m high facing incredible views of Nzongkhangsa peak with massive ice-fall and glaciers close to the road.
Drive then heads to the flat country with nomads camps and yak grazing on a vast field of meadows to reach Gyantse town. Tour of famous Gyantse Dzong (fort), Pelkor Chode Monastery, and Kumbum Stupa, and then a short hour drive takes you to the second-largest city of Tibet in Shigatse for overnights stops.
Car 6 Hours
Accommodation 3 Star Hotel
Meals Breakfast
Altitude 3950m
Morning visit Tashilumpo Monastery with tour of market
After a nice breakfast, a short drive to reach the famous Tashilumpo monastery complex with a shining golden roofed. A guide takes you in to visit an important chamber and into a large prayer room. The monastery is the seat of his holiness Panchen Lama, the second head of state after Dalai Lama.
An interesting visit includes a tall bronze statue of Maitreya, the future Buddha, which stands at 21 meters. After a lovely tour having lunch in a local Tibetan restaurant of tourist, standard meals includes all types of cuisine, from continental to typical Tibetan food items.
Afternoon visits Shigatse market, a lively place with many shops and vendors for all Tibetans to trade and barter, an exciting spot to observe Tibetan traditional customs and ways of daily life. After a great day, we went back to the hotel, with time to relax and for a short stroll around the streets of Shigatse city.
Car 5 Hours
Accommodation 3 Star Hotel
Meals Breakfast
Altitude 3800m
Drive to Lhasa for the last day in Tibet - 05 hrs.
Morning is an interesting drive taking a short and alternative route to reach Lhasa for the last overnight in Tibet; the drive follows along Brahmaputra River / Yarlung Tsangpo flows from the glaciers of holy Mt. Kailash, located in southwest Tibet. After a scenic journey of four hours, it reaches Lhasa, with time for individual activities and shopping for Tibetan souvenirs.
Car 5 Hours
Accommodation 3 Star Hotel
Meals Breakfast
Altitude 3700m
Fly back to Kathmandu and transfer to respective hotels.
Morning, after breakfast, and as per flight time for Kathmandu, depart from the hotel for short, less than a two-hour drive. At the Gondor airport bidding farewell to the Best of Tibet Cultural Scenic Tour, and driver and then check in, then board in the big airplane, Boeing Air China Airlines, for the scenic flight back to Kathmandu after a memorable experience in Lhasa / Tibet and transfer to your respective hotel. Afternoon free for individual activities and shopping for Nepalese souvenirs.
Flight 3 Hours
Accommodation 3 Star Hotel
Meals Breakfast
Altitude 1300m
International departure for homeward or to respective countries.
Last day in Nepal after Best of Tibet Cultural Scenic Tour, as per your international flight time, either morning, afternoon, or evening. Vertex Holiday guide and staff transfer you to the airport for a homeward journey or to the next port of call after a memorable experience on the Best of Tibet Cultural and Scenic Tour.
Includes/Excludes
We are updating the contents.
Essential Information - Best of Tibet Cultural Scenic Tour
We are updating the contents.
Reviews on Best of Tibet Cultural Scenic Tour
Be first to post a review in this trip.