Mt. Everest Panorama Trek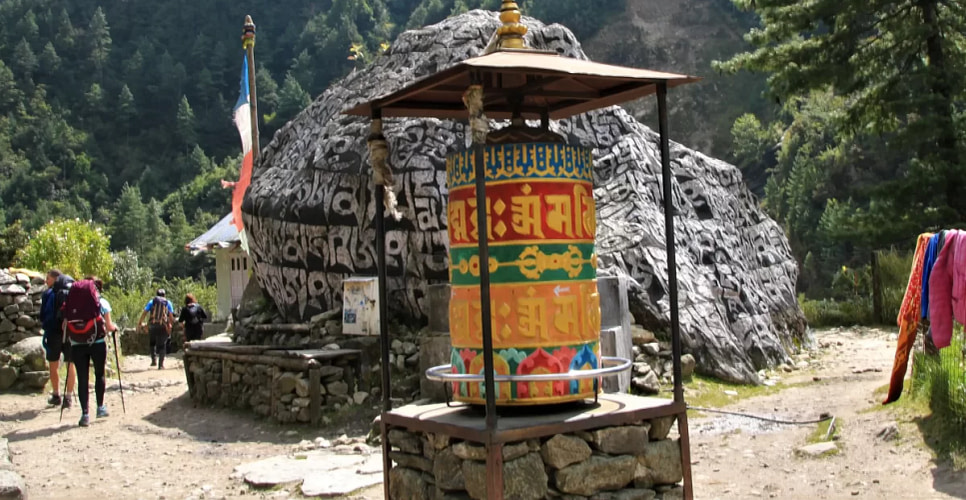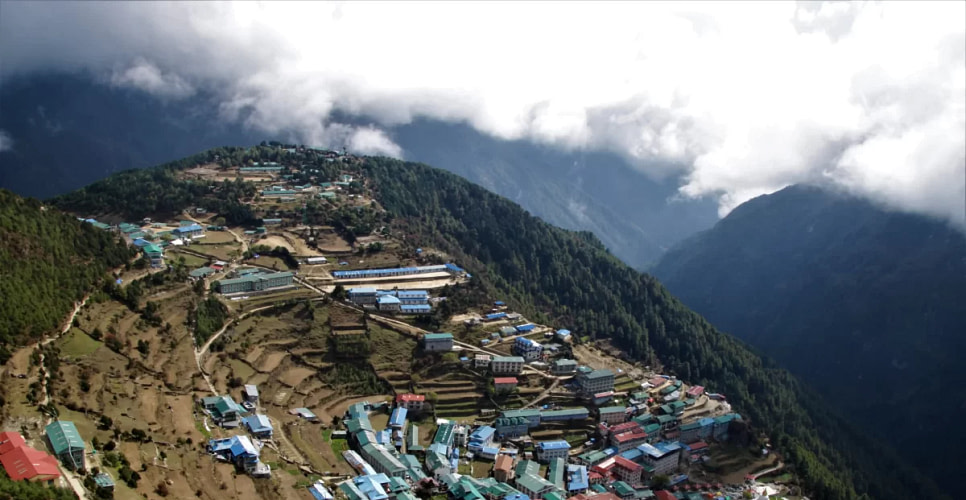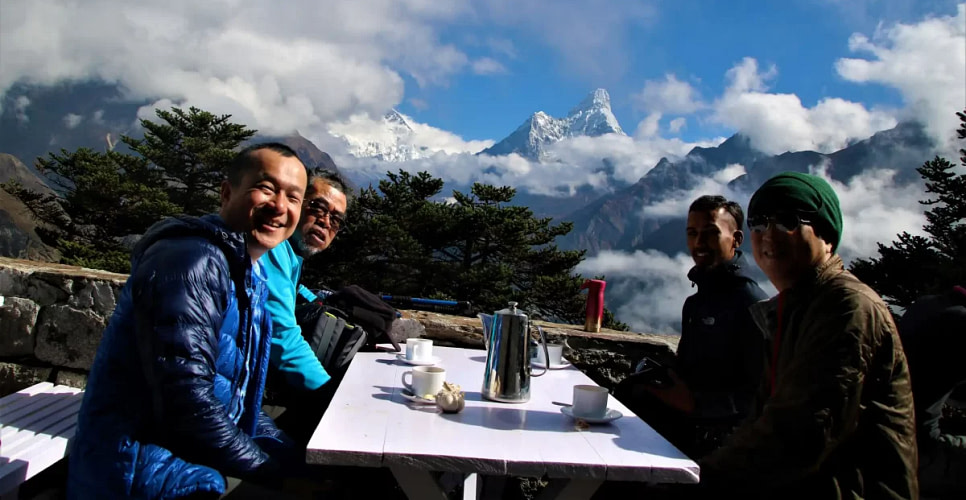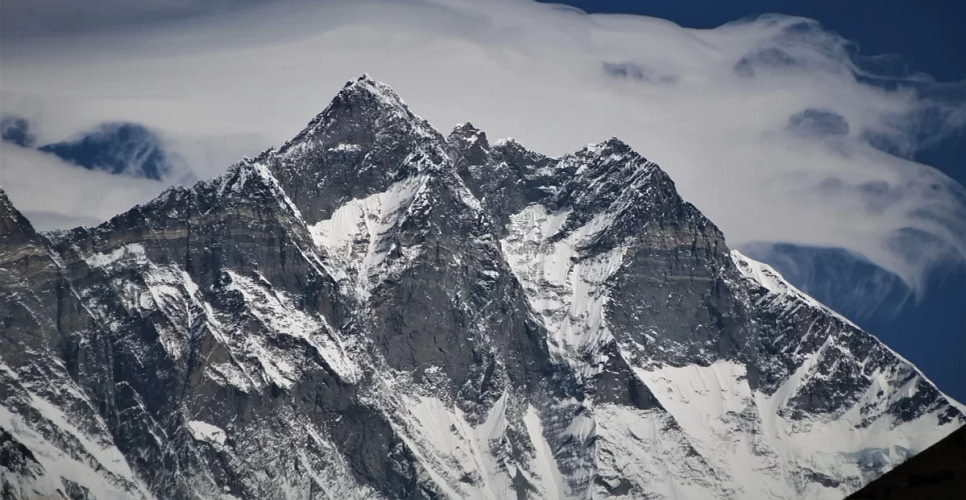 Trip Highlights of Mt. Everest Panorama Trek
A short scenic and cultural walks to a beautiful spot at Tengboche Monastery
A spectacular panorama of giant peaks with grand views of towering Mt. Everest
Explore lovely Sherpa villages enriched with age-old Buddhist culture and heritage.
On picturesque trail within nice cool serene woods of rhododendron, pines, and fir.
Glorious views throughout the treks of dramatic high landscapes and snow peaks
Visit the impressive colorful Monastery surrounded by an array of the mountain range
Overview of Mt. Everest Panorama Trek
Vertex Holiday presents Mount Everest Panorama Trek, an adventure hiking trip that allows visitors to explore the high Himalayan Mountain peaks like Mt.Everest, Kusum Khangaru, Ama Dablam, Thamserku, and other lesser peaks. This trekking package is customized for people of all age groups, who are unable to take high-altitude trekking trips but would love to see the world's highest mountain peak. It covers the lower regions of the Sagarmatha National Park listed in UNESCO world heritage site. This beginner-level trekking trip to the Everest region offers various natural and cultural attractions.
Commencing after a scenic flight to Tenzing Hillary Airstrip in Lukla, the hiking trail follows through the stone-stepped trail along the bank of Dudh Koshi River. During the Everest Panorama Trek, the trail is mostly covered with the forest of Pines, Fir, Rhododendron, and Magnolia. As for the wildlife, Himalayan Thar, Jharal, Ghoral, Impeyan Pheasant, are commonly sighted. However, The Sagarmatha National Park houses some rare and endangered species like Snow Leopard, Red Panda, and others.
The Everest Panorama Trekking trail is decorated with Mani Walls, Chhortens, Prayer flags, and Prayer wheels. With the majority of Sherpa ethnic people, the Everest region is rooted deeply in the Himalayan Buddhism culture. However, people of other ethnic and religious orientations also make a significant percentage of the demographics. The Namche Bazaar is a major town and market center, an amalgamation of traditional and contemporary culture. Whereas, Khumjung village.is known for the Sherpa museum and their claim of a Yeti skull.
Tengboche monastery is the major highlight during Everest Panorama Trek as it is also the biggest in the Solukhumbu region. Every year during the month of October and November, the Mani Rimdu festival is celebrated at Tengboche Monastery. This festival is a nine-daylong celebration signifying the victory of good over evil. The monks of the monastery meditate for nine days. The monk clad in various masks and colorful costume dance, chants to the beat of cymbals and drums. The event is open for tourists to observe, and feel the vibe of this vivid culture.
Vertex Holiday organizes Everest Panorama trek and other amazing hiking tours in the Himalayas of Nepal. If you are planning a holiday trip and are in the dilemma of finding the perfect destination, then we are here for you. Our vacation packages can be customized further to suit your needs. For more details like maps, expenses, equipment checklists about this trip and other similar trips get in touch with us.
Itinerary of Mt. Everest Panorama Trek
Arrival in Kathmandu via respective airlines and transfer to hotel.
On arrival at Kathmandu-Nepal International Airport via various airlines, our guide and staff receive you for a short transfer to the heart of Kathmandu city.
Where your hotel is located, after checking into your rooms and then meet other members of the trek at the hotel lobby for briefing. Regarding the wonderful adventure to Mt. Everest Panorama Trekking.
On briefing includes useful information to make your holiday in Nepal more enjoyable. The evening group welcomes dinner in a lovely Nepalese Restaurant with an introduction to the Nepalese culture of various parts of Nepal with folk dance and music.
Car 30 minutes
Accommodation 3 Star Hotel
Meals Dinner
Altitude 1300 m
In Kathmandu tour of world heritage sites and trek preparation.
A free day in Kathmandu for trek preparation, with a day tour of exciting places around Kathmandu city of great historical, cultural and religious interest.
Most of the Hindu and Buddhist monuments including old palaces are included in UNESCO World Heritage Sites. Our city guide will show you the ancient wonders of Nepal, afternoon relax and prepare for the trek to the Everest region.
Car 6 Hours
Accommodation 3 Star Hotel
Meals Breakfast
Altitude 1300 m
Fly to Lukla 2, 820 m and trek to Phakding 2,645 m - 04 hrs.
Start early morning departure from the hotel, with a short transfer to Kathmandu domestic airport, as per flight time after going through securities board in a small aircraft. Dornier / Twin Otter or similar types.
The flight heads east overlooking a breathtaking panorama of the Himalayan range of peaks with views of Mt. Everest, Lhotse, and Nuptse, as the plane lands at Lukla airstrip.
The airport called Tenzing & Hillary tribute to the first conqueror of Mt. Everest on May 29th, 1953. From Lukla airport after collecting all our baggage, carried by our strong porters or pack animals called Zhopkyo (crossbreed of Yaks and normal low altitude cows or ox).
After a refreshing stop, start the walk to Phakding for the first overnight stop. Walk beings through Lukla street market and then descend to a place called Choplung, with many prayer monuments.
The place where the route of Lukla and Jiri meets, and then on the main scenic trail past many nice farm villages to reach Phakding for an overnight stay in a moderate standard lodge.
Multiple Drive To Airport and 40m flight/Waking 2 Hours
Accommodation Lodge
Meals B/L/D
Altitude 2820m
Trek to Namche Bazaar 3,440 m / 11, 350 feet -
Walk today takes you to the famous Namche Bazaar the hub of Khumbu villagers, as well as trekkers. Where once a week, a colorful and busy market is held every Saturday walk leads to cross few bridges over Dudh Koshi glacial rivers to reach the entrance of Sagarmatha National Park, where a ticket to be shown of purchased.
Sagarmatha for Everest in Nepal, while the Sherpa knows as Chomolungma of Tibetan origin language. From here reach the last village of Jorsalle before Namche Bazaar, for a lunch break, and then continue to walk following the river on a bank, within a cool shade of pine and rhododendron forest.
On crossing the last high bridge, along undulating uphill for few hours to reach Namche Bazaar for two overnights stops. Enjoy views of Kwangde and Tharmasarku peaks from the lodge in Namche and then check into your rooms for refreshing rest before dinner time in a large warm and cozy dining hall.
Walking 06 hrs.
Accommodation Lodge
Meals B/L/D
Altitude 3440 m
At Namche for acclimatization and a short scenic hike.
Free day and well-deserved rest day after a long climb of the previous day to reach Namche Bazaar, a necessary to have spare and leisure day for a short hike to view-points.
A good way to support acclimatization, enjoy the morning with breakfast and hike to Namche viewpoint overlooking Mt. Everest and the beautiful peak of Ama Dablam with other adjoining peaks.
Visit the museum offers full information about the Khumbu region. Energetic people can take a hike up to Everest View Hotel of few hours.
Walking 3-4 hrs
Accommodation Lodge
Meals B/L/D
Altitude 3440m
Trek to Tengboche 3,867 m .
The morning after breakfast, an easy stroll after a short climb to the top of Namche facing excellent views of Khumbu peaks with Everest, and then down to Imjatse River at Phunki-Tenga, a small settlement with few lodge and restaurants.
A popular mid-day stops of trekkers for lunch and refreshments, from here on steep winding up for few hours through the cool shade of lovely woods to reach Tengboche and its colorful monastery.
The area is surrounded by an array of peaks with grand views of Everest, Lhotse, and Ama Dablam with a range of adjoining high mountains. Herewith time to visit the impressive Buddhist monastery interior of great cultural and religious interest, and then retire back to your lodge for rest and marvel at the surrounding exciting vista of snow mountains.
Walking 05 hrs
Accommodation Overnight at lodge.
Meals B/L/D
Altitude 3867 m
Trek to Khumjung village 3, 640 m
From Tengboche enjoy the morning views of snow-capped peaks while you have breakfast, and then the day starts with an easy descend to reach the bottom and cross a bridge over Imjatse River, a short climb to Shanasa village.
From here another slow climb into rhododendron and birch tree lines with bushes of juniper and dwarf rhododendrons to reach a wide scenic glacial valley where the old village of Khumjung is located. The afternoon after checking in a nice lodge, a tour of old Pangboche Monastery, the only place that treasures a scalp, believed to be of a Yeti the Abominable Snowman.
The name Yeti is also called Meh-The in the local language. Kept in the main prayer hall of the monastery in a safe glass case, which you can witness with some donation. Rest of the afternoon relax and enjoy the views and explore the village and get more of local culture and customs.
Walking 5 - 6 hours
Accommodation Lodge
Meals B/L/D
Altitude 3, 640 m
Trek to Monjo 2, 880 m via Khunde and Namche Bazaar
Enjoying a lovely time at Khumjung on our return journey downhill, like a morning walk on gradual up to the adjoining village of Khunde visit the only small hospital around Khumbu region of Everest.
Where the foreign or local doctor will brief about the history and services of the hospital built by famous late Edmund Hillary. From here a slow walk to Syangboche with an old small airstrip, and then descend to Namche Bazaar for a lunch stop.
Afternoon downhill to the river bed with a short steep climb to reach Sagarmatha National Park entrance and exit gate, then at Monjo village for an overnight stop before Lukla.
Walking 6-7 hrs
Accommodation Lodge
Meals B/L/D
Altitude 2880m
Last day trek to Lukla 2,820 m
Last day walk of the adventure, an easy trek following the river to Phakding, and then on the gradual winding trail with the last final climb at the end of a trek to reach Lukla for the last overnight around high Khumbu and Everest region.
Walking 4-5 hrs
Accommodation Lodge
Meals B/L/D
Altitude 2,820 m
Fly from Lukla to Kathmandu with afternoon free at leisure.
After an enjoyable and great success reaching all our major destinations of the wonderful adventure, morning depart from the lodge to Tenzing and Hillary Airport in Lukla.
A sweeping scenic morning flight reaches you back at Kathmandu. From the airport, transfer to your respective hotels with a free day to enjoy afternoon rest and walk around the hustle-bustle city of Kathmandu.
Multiple 30 minutes flight and drive from airport
Accommodation 3 Star Hotel
Meals Breakfast
Altitude 1300m
Includes/Excludes
What's Included?
All ground transportation on a comfortable private vehicle as per the itinerary
Three-night accommodation in Kathmandu(Twin sharing basis) at a 3-star hotel with a BB plan
Two way airfare for Kathmandu-Lukla-Kathmandu
Airport pick up and drop off for Lukla flight by private vehicle
professional tour guide and private vehicle for a city tour
Including all kind of entries fee for a city tour
All meal during the trek time in the mountain (breakfast, lunch, and dinner)
Accommodation during the trek with Twin sharing basis
An experienced, English speaking, knowledgeable, skillful and helpful government license holder trekking guide and
porter to carry your luggage(max:-25kg) including their all kind of cost i.e. Transportation, salary, insurance, equipment,
meals, and accommodation
All kind of necessary paperwork for your trips (TIMS card and permit – please bring 3 PP size photos)
Government taxes and office service charge
What's Excluded?
Nepalese visa fee
International airfare
Personal travel insurance
All kind of drinks, snacks and personal ordered food during trekking time
All kind of personal expenses
Hot shower during the trekking if needed to pay
Lunch and dinner in Kathmandu
Personal trekking equipment
Rescue charge (if needed)
Tips for trekking staff
Complimentary
Duffle bag for trekking
Comprehensive medical kit
Snack of seasonal fruit during the trek
Essential Information - Mt. Everest Panorama Trek
We are updating the contents.
Most Asked Questions by Travellers
On the average of 5 to 6 hours, most of the day walks as well short walking days of 3-4 hours in the beginning and at the end of the journey.
As altitude-wise, it won't be a big problem but can happen to some trekkers in the group or with other illnesses, like severe diarrhea or any other medical and health issue.
If the member with the worse condition has to break the journey and reach Kathmandu by fastest means of transport for evacuation. The only fastest and reliable means taking a helicopter service, where all medical and other expenses incurred have to be borne by oneself.
Where it can be reimbursed from the insurance company, with a supporting letter from Vertex Holiday and as well from medical doctors in Kathmandu.
Around the Khumbu area more of the Sherpa community is interwoven to Buddhism religion, enriched with age-old heritage and culture of Tibetan Buddhism, which you can witness on walks as well as visiting some monastery like at Tengboche and Khumjung.
It happens sometimes, even during the best time of the year. Where Himalayan weather can be unpredictable sometimes, but not all time of the good seasons. In this situation, if the flight does not operate, due to unfavorable weather. Our guide will make the best effort, as well contact the head office in Kathmandu regarding the situation.
If the weather does not improve for flights, even on the next day the best option is to use helicopter services if needed, especially for people with tight international flights. Staying longer in Lukla for few days and use of chopper where clients have to bear the extra expenses and to be claimed from your travel insurance company.
How are the foods and accommodation on this trek?
The region of the high Khumbu valley of Everest is well established to cater to the needs of foreign or local travelers. As the area falls on the famous and popular route of Nepal Himalayas.
Where lodge accommodation is of international standard from the budget, standard to luxury class. Includes comprehensive food menu to choose from and enjoy. Served in a large warm dining hall, the rooms are neat and clean where one can stays in rooms with attached or common toilets and bathrooms.
Certainly, every best lodge we use for overnight stops or lunch does have facilities to charge electronic gadgets. From cell-phone, cameras, and laptops on paying a charge per hour for each item. The price differs from one place to another.
Reviews on Mt. Everest Panorama Trek
Be first to post a review in this trip.