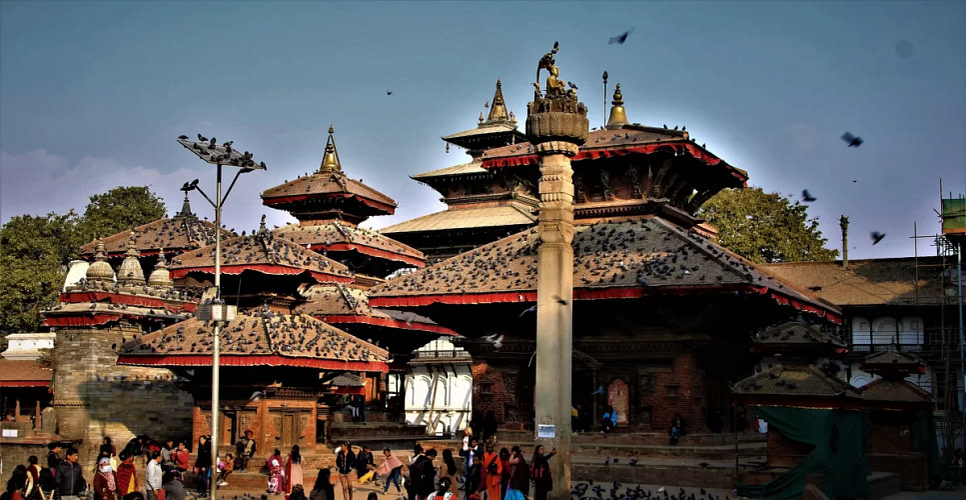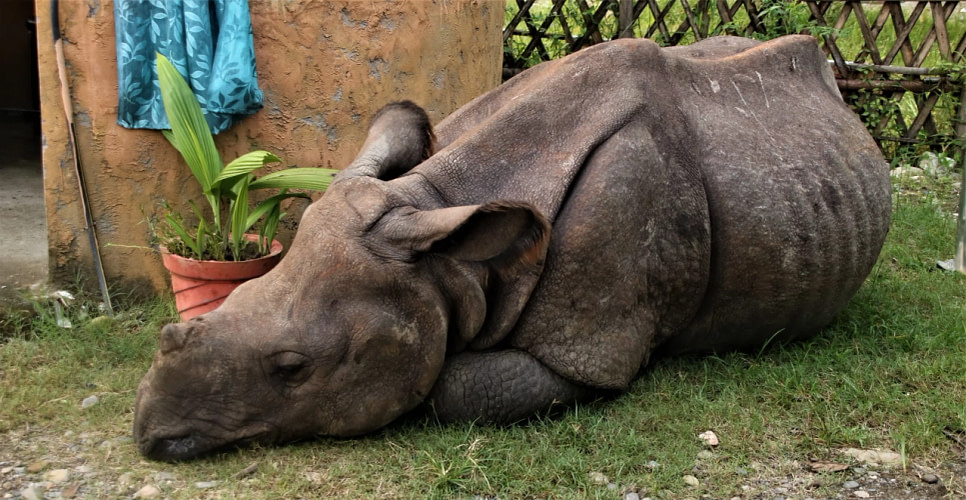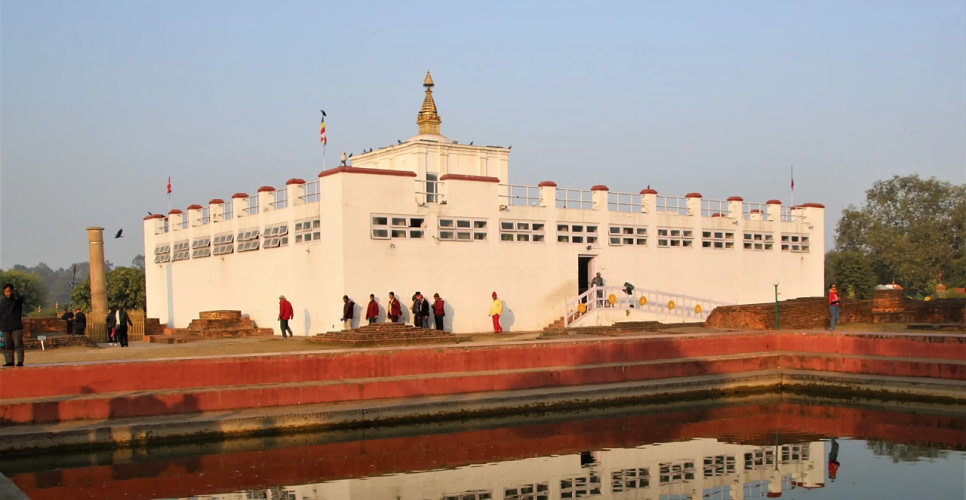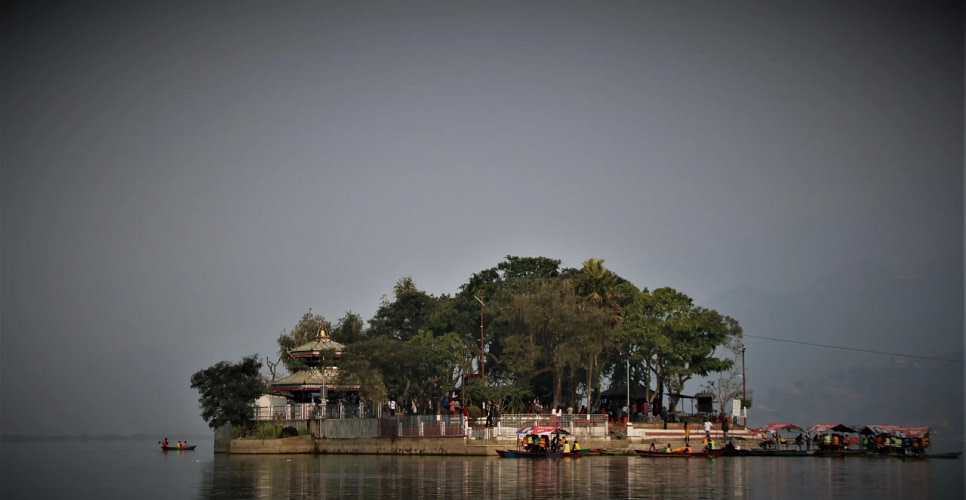 Trip Highlights of The Best of Nepal Tour
Kathmandu is a fantastic city steeped with ancient glories monuments
Enjoy a tour of UNESCO World Heritages of Major cities
Stunning sunrise views over the panorama of Himalayan peaks from Nagarkot
Exciting wild-life safari at Asia's best Chitwan National Park, dense jungle
Visit the historical, religious Buddhism hub at Lumbini birthplace of Lord Buddha
Scenic Pokhara blessed with the natural beauty of snow peaks and serene lakes
Overview of The Best of Nepal Tour
The Best of Nepal Tour explores historical and cultural monuments in Nepal. The tour begins from Kathmandu valley sightseeing around the semi-modern cities of Kathmandu, Lalitpur, and Bhaktapur, including historical, religious, and spiritual sites listed in UNESCO World Heritage Sites; this exciting tour explores various cultural places. Most of these monuments tell stories about the medieval golden era of Nepal, including complex arts and architecture.
Visit famous landmarks of the royal palace courtyard of historical Durbar Squares built during the 7th to 15th century; the following site is Swoyambhunath Stupa (Monkey Temple), more than 2,600 years old history. Then the Tour heads to the sacred Hindu temple of Pashupatinath, devoted to Lord Shiva, the central pilgrimage shrine for Hindus worldwide. Another major destination is the Buddhist Stupa of Boudhanath, the largest in Asia, with all-seeing eyes of the divine painted on its four sides. Bouddhanath area is also known as 'Little Tibet' as most of the inhabitants are of Tibetan origin. This Stupa was constructed in the 14th century, an important pilgrimage site for Buddhism and a fascinating site of Buddhist cultural wonders.
Completing UNESCO World Heritage Sites Tour around Kathmandu, we head towards the hilltop of Nagarkot, the highest we'll get on this tour at 2,175 m. A favorite hill station for a panoramic view of the Himalayan mountain range, including striking sunrise and sunset views. Appreciating a wonderful time in fresh, natural surroundings, the tour descends to the medieval city of Bhaktapur (Bhadgaon). It is known as a museum that's alive with a fantastic glimpse of the medieval era, with ancient sites with glorious art and architecture.
The best Nepal tour then explores the lower southern plains, especially Chitwan National Park, listed as UNESCO World Heritage Site, which offers exciting wildlife safari, including jungle walk jeep safari, birdwatching, canoeing, and elephant safari. The National Park houses the Royal Bengal Tiger, One Horned Rhinoceros, four species of deer, and other wild mammals, including 600 types of birds like peacocks and fowls, and is home to rare Gharial and Marsh Mugger gators.
Then the tour continues towards Lumbini, where the founder of Buddhism, Gautam Buddha, was born. Formerly known as the Shakya Kingdom, Crown Prince Siddhartha Gautam was born around 623 BC and attained enlightenment of Nirvana to Buddhahood. Lumbini is a famous pilgrimage site for Buddhists worldwide and a popular holiday destination in Nepal, offering sights of the historical ruins of the palace along with the Asoka Pillar and many modern-day stupas and monuments.
Lumbini is recognized as a UNESCO World Heritage Site. From Lumbini, drive to the picturesque touristic city of Pokhara, decorated with natural wonders, including views of the magnificent Annapurna Himalayas and famous Fishtail, and can be seen reflecting on Phewa and Begnas lakes. One can enjoy boating on these lakes and visit the famous Tal Barahi Temple, located on a small island. In the early morning, a half-hour drive to Sarangkot hill offers the best sunrise view opportunity on the magnificent Dhawalagiri(8167m), Annapurna(8091m), and Fishtail(6993m) mountain vistas.
Pokhara, glorified by beautiful natural surroundings, offers several religious and exciting sites to visit. Some of them are International Mountain Museum, World Peace Stupa, Davis Fall, Matepani Gumba, Monasteries, and Tibetan refugee camps. The city is a hub for famous trekking destinations in the Annapurna region, like Annapurna Base Camp, Ghorepani Poonhill, Dhawalagiri, and Mustang region.
Itinerary of The Best of Nepal Tour
Arrival in Kathmandu 1,350 m and transfer to hotel.
On arrival at Kathmandu and Nepal's international airport, received by Vertex Holiday staff and guide, with a warm welcome and then transfer to respective hotels in the heart of Kathmandu city. At the hotel, the guide will provide a briefing regarding the tour around Kathmandu and beyond. Evening, a group welcome dinner in typical Nepalese restaurants, a good way introducing to Nepalese foods and culture, with live cultural programs of Nepali folk songs and dances.
Car 20m
Accommodation 3 Star Hotel
Meals welcome Dinner
Altitude 1300m
Kathmandu sightseeing and drive to Nagarkot 2,175 m.
Kathmandu, also known as the city of thousands of gods and goddesses, wherever you walk will come across small shrines and temples. Enjoy the morning guided tour visiting places of great historical, religious and cultural interest. Tour takes you to Durbar Square, an old and former palace of past royals from Malla to the late Shah Regime. An exciting tour around the main Durbar or palace square visits the famous Living Goddess residence and its beautiful surroundings.
Tour extends to the west of the city at old Swayambhunath Stupa, of more than 2,500 years old Buddhist monuments, the famous landmark of Nepal. From Swayambhunath, a short drive to the holy Pashupatinath temple, the central heart of the Hindu religion, dedicated to Lord Shiva. A temple of a golden-roofed pagoda with four cardinal silver doors. After an exciting tour, visit Bouddhanath, a place with the largest Stupa in Asia. Fascinating Buddhist huge dome stupa surrounded by monasteries, the monument with mystical eyes of Lord Buddha on the four corners of the Stupa. An enjoyable and impressive site. After a grand tour of the day, retire back to the hotel, and then a few hour drives take you beyond Kathmandu city to the northeastern of the valley rim to a high scenic hill at Nagarkot.
Nagarkot is a famous tourist spot for its pristine green environment and stunning sunrise and sunset views. From Nagarkot, capture the vast panorama of Central, Western and Eastern Himalaya ranges as far as Everest.
Nagarkot offers excellent hotels, lodges, and resorts where rooms face grand views of beautiful landscapes with snow-capped peaks.
Car 6 Hours
Accommodation 3star Hotel
Meals B/ D
Altitude 2175m
Bhaktapur sightseeing and drive to Chitwan 415 m - 07 hrs.
With a stunning sunrise view over the Himalayas in the morning, the tour proceeds towards the ancient city of Bhaktapur after breakfast. This medieval-era town showcases the unique arts and architecture of different historical periods. Among these, the Palace Square, Temples, and Courtyards are significant highlights.
Inhabited by most of the Newar community, Bhaktapur has some of the best wooden carvings on the Monuments. Enlisted as a World Heritage Site by UNESCO, this city houses some the masterpieces like Nyatpola Temple, 55 windowed palaces, Taleju Bhawani Temple, and many others.
After completion of the sightseeing around Bhaktapur, the tour then continues to Sauraha, located near the Chitwan National Park, where most nice hotels and resorts are located. The naturalist and jungle guide will provide a briefing regarding the programs of nature and jungle activities.
After checking into your nice rooms, time permitting a short nature walks or visit the local Tharu village, the indigenous tribes of lowland Terai. The evening is reserved for a dinner program with local Tharu folk cultural show.
Car 7 Hours
Accommodation 3 Star Hotel
Meals B/D
Altitude 415m
At Chitwan full day jungle safari with various nature activities.
The program begins after morning breakfast, either elephant safari, bird-watching, or nature walks for a few hours. Chances of spotting wild animals like rhinoceros, leopards, sloth bears, and four species of deer are barking, Sambar, or spotted deer with many species of bird life. Includes more than 600 different species of exotic birds with peacocks and jungle fowls.
After a morning program back to the hotel and rest for an hour or more, then get ready for other exciting activities, either floating on a dug-out canoe at Rapti River or elephant bathing and briefing. Back to hotel for lunch and then late afternoon join in for elephant safari or jungle drive or hike.
Evening at the lodge for buffet dinner entertains you with Tharu folk programs or a slide show of the park and its existing wildlife.
Accommodation 3 Star Hotel
Meals B/L/D
Altitude 615m
Drive to Lumbini 150 m-04 hrs. Afternoon visit Buddha's birth site.
At Lumbini, our expert guide shows you around the famous historical and sacred sites, the exact spot of Buddha's birthplace. The holy pond and the great pillar erected by Indian emperor Asoka of Magadha Kingdom visited the site in the 3rd Century BC. The historical pillar with an inscription declaring 'Lord Buddha was born in Lumbini. Other areas of interest are various beautiful monasteries of different nations and the flame of peace. After an exciting tour, head back to the hotel, evening browse around the streets of Lumbini town, and witness local culture.
Car 4 Hours
Accommodation 3 Star Hotel
Meals Breakfast
Altitude 150m
Drive to Pokhara 822 m - 06 hrs.
After an enjoyable time at Lumbini, our exciting tour continues heading back to mid-green hills on leaving the low southwest flat land of Nepal. Drive uphill on a winding road past the city of Butwal and the town of Syanja, then reach the famous and renowned scenic city of Pokhara. Visitors get fascinated by the close looks of the massive Annapurna Himalaya with majestic Machhapuchare Himal, the famous Fish-Tail peak. On arrival, transfer to a lovely hotel close to the beautiful serene Phewa Lake.
Car 6 Hours
Accommodation 3 Star Hotel
Meals Breakfast
Altitude 822m
At Pokhara full day tour of natural wonders.
Early morning starts to catch stunning sunrise views reflecting over an array of white Himalayan peaks. Less an hour's drive uphill to Sarankot at 1,600 m high enjoy the sunrise with a panorama of the Himalayan range, including Dhaulagiri, Annapurna with Lamjung and Manaslu Himal peaks. Facing the wide scenery of Pokhara valley and the city with Lake Phewa down below.
Sarankot Hill is a popular spot for gran views and adventure sports like Paragliding and Zip-Flyer. From Sarankot, back to the hotel for breakfast, take a boat across Lake Phewa and hike for an hour uphill to Peace / Shanti Stupa, located in the southern hills of Pokhara facing a super panorama of Annapurna range. From the top, head downhill south to David's Waterfall, also called Pathelo Chaago, a nice small park with a garden within a gorge with a super view of torrential waterfalls, from here walk across to Gupteshwor Mahadev's huge cave with a shrine of Lord Shiva. After a wonderful morning tour, drive to the main local areas of Pokhara, and visit the interesting International Mountain Museum, the first of its kind in Nepal. Established by Nepal Mountaineering Association, on completing the day tour of Pokhara within beautiful natural surroundings, drive back to the hotel and have a free afternoon at leisure for individual activities.
Car 6 Hours
Accommodation 3 Star Hotel
Meals Breakfast
Altitude 822m
Drive back to Kathmandu-07 hrs.
After a beautiful and exciting visit to the best parts of Nepal, head back to Kathmandu from Pokhara on a scenic and exciting highway. Drive leads through many towns and villages within vast farmland and then follows the Trisuli River upstream for a few hours. On leaving the Trisuli River, the drive leads on winding uphill to enter Kathmandu valley and the city area, then transfer to your hotel.
The rest of the afternoon is free for individual activities or shopping for souvenirs in Nepal.
Car 7 Hours
Accommodation 3 Star Hotel
Meals Breakfast
Altitude 1300m
International departure for homeward bound.
Last day in Nepal, the land of amazing landscapes and the high Himalayas with fascinating cultures, steeped with world heritage sites. As per the flight time, our staff transfers you for the short drive to Kathmandu-Nepal International Airport for final departure homeward bound after a marvelous holiday on the Best of Nepal Tour.
Includes/Excludes
What's Included?
All kinds of Government Taxes and office service charges
All arrival and departure transportation from the start to the end of the tour.
Twin-sharing accommodation on the Three-star category hotel in Kathmandu and Pokhara on a bed and breakfast basis.
Twin-sharing accommodation on the best tourist standard hotel in Nagarkot and Chitwan on full board B-L-D.
Twin-sharing accommodation on the best tourist standard hotel in Lumbini With BB plan
Guided tour throughout the trip with an expert cultural city guide.
private car or comfortable coach as per group size throughout the tour
All entrance fees and tickets on a sightseeing tour, including at Chitwan
What's Excluded?
Personal Travel and Medical Insurances.
Personal expenses drink hard or soft drinks, laundry bills, snacks, and other refreshments, gratitude, tipping hotel staff, guide, and drivers.
Single room supplement for private rooms on request at extra cost.
Cancellation or leaving the tour due to personal domestic or medical problem, where clients have to Borne all the expenses incurred themselves.
International airfare
Optional program fee
Essential Information - The Best of Nepal Tour
Best time to visit Nepal Tour
The Best of Nepal Tour covers mainly the lower altitudes of Nepal, making it accessible almost all year except for the monsoon season. During June to August, the weather is quite wet and receives the most amount of rainfall, which may cause obstructions on the road due to landslides.
The ideal and best season for taking any tour or trip is during the spring season (March-May), along with autumn (Sep- Nov). Spring days are pleasant with adequate sunshine, where days are clearer, offering great views and an amazing tour experience; however, the chances of cloudy late afternoons are imminent.
Whereas Autumn season is like the Spring season, with flowers blooming and similar conditions, however, with lower temperatures. The season of festivals of Dashain and Tihar.
Interested travelers can visit during winter (Dec-Feb) while the days are clear, making it suitable for an excellent tour with fantastic mountain views. The days are shorter, with long cold nights with a cold breeze.
Why Choose "The Best Of Nepal Tour":
An ideal holiday trip in Nepal, combining the historical, cultural, natural, and religious aspects of the lower regions of the Himalayan country. During this tour, one can explore nine out of ten UNESCO world heritage sites, excluding Sagarmatha National Park. The sites included in the Best of Nepal Tour are Pashupatinath, Swayambhunath, Boudhanath, 3 Durbar Squares, Changu Narayan Temple, Chitwan National Park, and Lumbini.
This tour explores the major tourism destinations of Nepal, along with their fascinating culture and history. The natural aspect included in this tour is also noteworthy, as they include some of the best experiences of nature and biodiversity from Nepal. On completion of this tour, it is certainly going to be one of the best tours that you've ever taken. If you require any further information or have any queries, then, get in touch with Vertex Holiday.
Reviews on The Best of Nepal Tour
Be first to post a review in this trip.