The World Heritage Sites In Nepal
The World Heritage Sites in Nepal are in four zones of the country, starting from three cities of Kathmandu valley. Namely the commercial hub and capital of Nepal, Kathmandu city and its adjoining cities Patan / Lalitpur and Bhaktapur.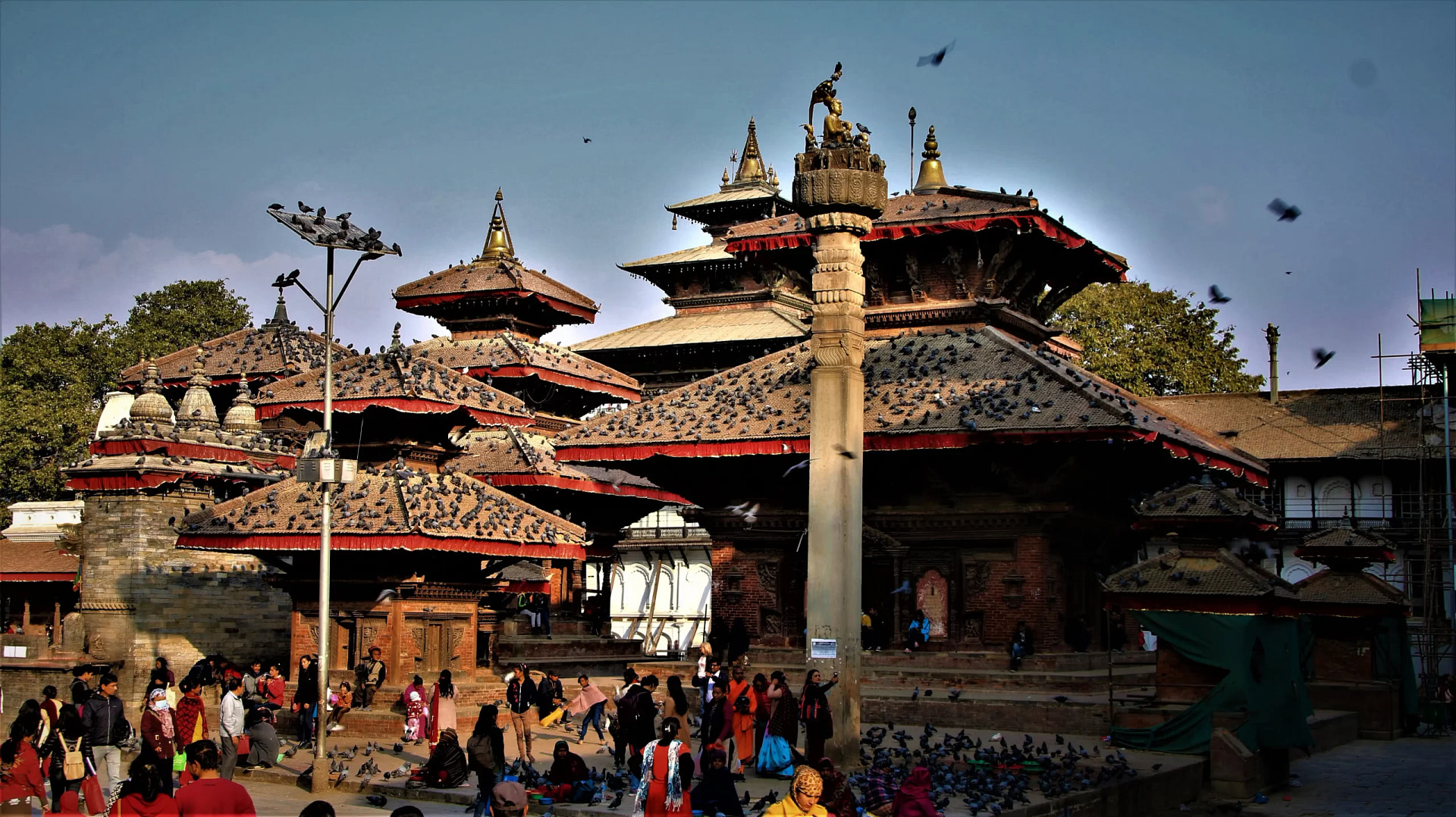 The world heritage sites extend to the low sub-tropical Terai belt, where the dense green jungle is located. The famous Chitwan National Park, listed as a world heritage site in 1984, the park was established in 1973. Regarded as Asia's best park for wildlife safari and jungle activities in the deep jungle of Chitwan National Park.
Next to Chitwan within the same Terai region is Lumbini, the official birthplace of Lord Buddha. Popularly known as 'The Light of Asia'. Lumbini was listed as UNESCO World Heritage Site in 1997; due to its unique Universal value and importance.
The other place of great interest to visit is Sagarmatha National Park, located in Nepal's Far North Mid-East around Solu-Khumbu. On route to the famous Everest Base Camp, the park was designated as UNESCO World Heritage Site in 1979.
Kathmandu city is a lively semi-modern city with three main districts within the valley Patan / Lalitpur and Bhaktapur. Although metropolitan and sub-metropolitan cities, but retaining the glorious ancient eras of more than 3,000 years old history. Blessed with an ancient palace, royal courtyard, temples, and monasteries, the only country in the world. Where both old religions, Hinduism and Buddhism, exist together in perfect harmony within a friendly environment.
Most UNICEF (United Nations Educational, Scientific and Cultural Organization) in Nepal have situated within the Kathmandu valley three cities. Likewise, Kathmandu, Patan / Lalitpur, and Bhaktapur, and their outskirts, include several important sites that travelers can visit.
For outside visitors, Nepal is a country with a high Himalayan Mountain range and the world's highest peak Mt. Everest. Where local cultures and custom is equally fascinating to observe and to be part of it, especially in colorful festivals.
The World Heritage Sites In Nepal:
Kathmandu Durbar Square and old palace:
Amid the city stands the old Durbar Square, an ancient monument with masterpiece works of art. Steeped with temples, an old public meeting place, and a beautiful royal courtyard. An amazing spot to experience the local cultures that exist in modern times and witness the intricately carved designs.
A masterpiece of architecture with pagoda roofed buildings, visitors are unaware that the pagoda roof origin flourished in Nepal, which spread around the whole of Asia, having a different touch of style in China and Korea as far as Japan.
The Swayambhunath Stupa:
Located on a hillock west of Kathmandu city outskirt, the hill is covered in a small, lush forest. Where great numbers of Rhesus monkey dwells, hence the name Monkey Temple for Swayambhunath. One of the famous landmarks of Kathmandu and Nepal, with a history of more than 2,500 years old. Swayambhunath is well preserved and has great work craftsmanship skills.
Although Buddhist monuments, all religions enjoy visiting Swayambhunath, which offers grand views of Kathmandu city and the valley.
The Bouddhanath Stupa:
Located east of Kathmandu city, the largest in Nepal and probably in the whole of Asia where Buddhism religion exists. Considered to be the holiest Tibetan
Buddhist site outside of Tibet, the surrounding area is a hub of Tibetan life.
Hence it is called 'Little Tibet' due to its similar culture to its Tibetan predecessor, a must-visited destination in Kathmandu.
The Pashupatinath Temple:
Pashupatinath Temple is situated east of Kathmandu city close to Bouddhanath in the north, one of the holiest Hindu sites. Located on the banks of the Bagmati River that runs through Kathmandu and divides the boundary with Patan / Lalitpur.
It is always abuzz with pilgrims and hermits called sadhus, Hindu holy men, and a great place of worship. Once a year the great religious event is held in February as per the Hindu calendar called Shiva Ratri.
In the celebration of Lord Shiva's birth anniversary, thousands of devotees, and pilgrims from India and Nepal visit on this grand day.
The Patan Durbar Square:
The Patan Durbar Square located in the district of Lalitpur is the name for a city of fine arts and crafts. Truly a lovely place to visit and experience the work of magnificent and masterpiece intricate carving on doors and windows.
The Patan Durbar Square, situated amidst the busy bazaar of Lalitpur full of life with exciting local activities. The Patan Durbar Square is steeped with the historical Royal Palace and religious temples and ancient monuments.
Bhaktapur city Durbar Square:
Bhaktapur Durbar Square is considered the best among all Royal Courtyards in Nepal, as listed in UNESCO World Heritage Sites. Just a mere driving distance from Kathmandu and Lalitpur cities of 15 km. or 9 miles. An amazing city, where visitors can experience a medieval period-era environment, as soon as entering the old city.
Bhaktapur city itself is a living museum, with ancient buildings and monuments backdrop, truly worth visiting while in Nepal.
Changunarayan Temple:
Changunarayan Temple, located within the district of Bhaktapur a short drive from Kathmandu, leads you above Kathmandu valley. One of the least-visited of all of Kathmandu Valley's heritage sites is the two-storied temple of Lord Vishnu.
Changunarayan Temple is the oldest temple in Nepal and represents a turning point in the country's architecture and culture.
Situated on a high hill within the tranquil surrounding of lovely woods of pines and the small farm town of Changunarayan.
World Heritage Sites beyond Kathmandu valley:
An interesting place that UNESCO has designated as World Heritage Site beyond Kathmandu valley. Most heritage sites cover ancient historical, cultural, and religious areas, but it has added natural wonders. Like Chitwan National Park and Sagarmatha National Park, a great diversity of landscapes from low sub-tropical to the high Himalayan region.
An amazing World Heritage Site the Royal Chitwan National Park, is famous for a wildlife safari in the dense deep Chitwan jungle.
Where the climate is warm with sub-tropical temperatures, an ideal habitat for endangered mammals and exotic bird life. Chitwan is home to the famous Royal Bengal Tiger and One Horned Rhinoceros, including other various species of animals and bird life.
Similarly, Sagarmatha National Park is located amidst the world's highest Mt. Everest, and other famous giant peaks. Sagarmatha a name for Everest in Nepal, means a great mother, situated in Nepal Far North Mid-East. One of the most visited parks due to its famous and popular trekking and various adventure destinations.