Yala Peak Climb And Langtang Valley Trekking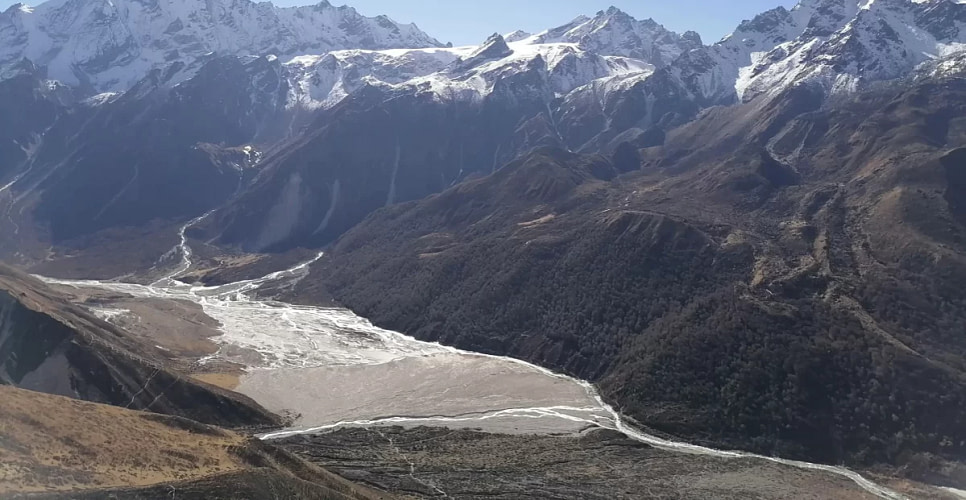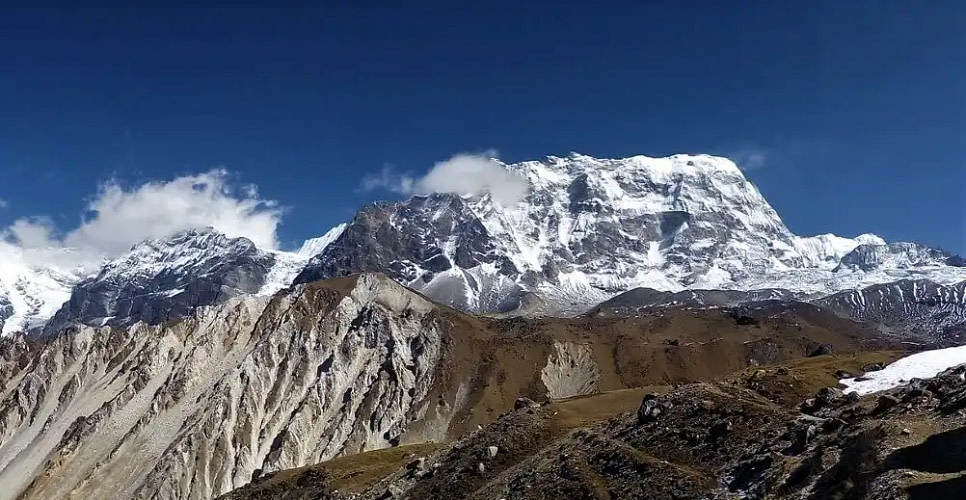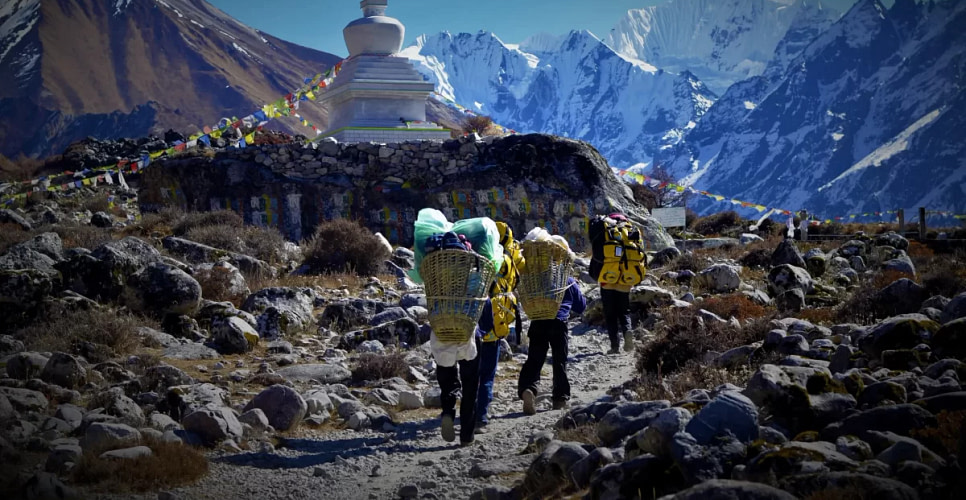 Trip Highlights of Yala Peak Climb And Langtang Valley Trekking
An adventure and climb for all, from beginners to veteran mountaineers.
Explore the scenic and picturesque Langtang valley, enclosed by high peaks.
In the country of indigenous Tamang, the ancient hill tribes of Nepal Himalaya
Within lovely Langtang National Park, enriched with rare exotic flora/fauna.
Climb to the summit of Yala Peak rewards with a stunning mountain panorama.
An excellent walk a blend of exciting scenery and local immense colorful culture
Overview of Yala Peak Climb And Langtang Valley Trekking
Vertex Holiday presents a beautiful and exciting adventure, "Yala Peak Climb and Langtang Valley Trekking. A lovely scenic and cultural country walk around Langtang Himal, the closest mountain range from the capital Kathmandu. Yala Peak towers high at 5,732 m and 18,800 feet within the massive Langtang Himal range around Nepal Central Himalaya. A famous and popular trekking peak to enjoy the climb as well as enjoying mind-blowing scenery of snow peaks that surrounds the top.
Yala Peak is a perfect lesser mountain for all interested trekkers and climbers, from beginners to veteran mountaineers. The grading of the Yala Peak climb is 'F', which means "Facial Easy", as classified by the French / Swiss Alpine Climbing System, which is widely used around the world on alpine-style climbing of a day or a little more.
Yala Peak has located above and remote side of the picturesque Langtang Valley, an isolated area of the valley. A summer grazing pasture for Yaks and other cattle, a beautiful valley enclosed by an array of snow peaks. Yala Peak climb is much easier than any other trekking peak of Nepal Himalaya due to its non-technical effort. To reach the summit, a vantage viewpoint where one can overlook Tibetan mountains, with the world's last 14th highest Shisapangma. Facing a wide range of spectacular mountain panorama of both Nepal and Tibet. Truly worth a climb to Yala peak, rewarding glorious scenery, a wonderful adventure of once in a lifetime experience.
Yala Peak Climb and Langtang Valley Trekking start with an exciting drive from Kathmandu to reach cooler Himalayan hills in the Rasuwa district. Then enter Langtang National Park, enriched with exotic flora and fauna, the first mountain park of Nepal ever established in 1976. The walk begins from the village of Syabrubesi, the start and ending point of our adventure, as the route leads past farm areas.
The climb leads to a ridge to enter into a river gorge covered in rhododendron, magnolia, fir, oaks, and pines forest as the trek continues heading past smaller settlements of Lama Hotel and Ghoretabla to reach Langtang village. Located beneath a great rocky cliff wall with Langtang-Ri peak, Langtang village leads to a wide scenic Langtang valley. Where Kyanjin Gomba, a moderate size settlement, is situated surrounded by an array of snow peaks, a place with nice homely environment lodges.
Spending an extra day at beautiful Kyanjin and around scenic Langtang Valley to get familiar with high altitude. A lovely spot for acclimatization as well as for a short hike to its close hills of Tserko and Kyanjin Ri. Offers a spectacular panorama of the Langtang Himal range of peaks as far towards Jugal Himal and looking down towards beautiful Langtang valley.
After a relaxing and pleasant time at Kyanjin, the adventure leads east of the valley to reach the base of Yala Peak, where our adventurous climb leads to the top of Yala Peak, with time at base camp for final preparation. As well as some practice climbing, then an early morning start for the big haul to the summit of Yala Peak.
Take a slow stride with enough rest as the climb gets steeper on snow and ice-high ridge slopes. Although a non-technical peak to climb requires great stamina and effort, our guide supports you in reaching the top of Yala Peak. From the summit of Yala Peak, enjoy a mind-boggling panorama of the surrounding high peaks and dramatic landscapes of the Langtang area.
After a great feat and triumph descend safely with care towards Yak Kharka and then to Kyanjin. Back in the warm comfort of a lodge after spending a few overnights in a tented camp. Return journey on the same scenic trail with a long descent back into tree lines to reach Syabrubesi village. For the last overnight stop around Langtang Himal and Central Himalaya, the next morning, an interesting drive brings you to Kathmandu, where Yala Peak Climb and Langtang Valley Trekking conclude after a mesmerizing adventure and lifetime experience.
Itinerary of Yala Peak Climb And Langtang Valley Trekking
Arrival in Kathmandu via respective airlines and transfer to hotel.
On arrival at Kathmandu-Nepal International Airport via various airlines, our guide and staff receive you for a short transfer to the heart of Kathmandu city. Where your hotel is located, after checking into your rooms and then meet other members of the trek at the hotel lobby for briefing. Regarding the wonderful adventure to Yala Peak Climb and Langtang Valley trek. The briefing includes useful information to make your holiday in Nepal more enjoyable. The evening group welcomes dinner in a lovely Nepalese Restaurant with an introduction to the Nepalese culture of various parts of Nepal with folk dance and music.
Car 20m
Accommodation 3 Star Hotel
Meals Dinner
Altitude 1300m
At Kathmandu for trek preparation and tour of heritage sites.
The morning after good breakfast, enjoy a tour of Kathmandu places of great interest where our city guide leads you with a short drive and walks to visit famous historical and religious monuments with old palaces. Most of the ancient temples, Stupas, and monasteries including royal courtyards are listed in world heritage sites in the chapter of fascinating wonders. After an enjoyable back to the hotel, for the final meeting and preparations for the most wonderful adventure to Yala Peak Climb and Langtang Valley trekking.
Car 6 Hours
Accommodation 3 Star Hotel
Meals Breakfast
Altitude 1300m
Drive to Syabrubesi village 1,420 m - 06 hours.
Start early morning after a good breakfast, for an interesting drive beyond Kathmandu valley to reach high cooler Himalayan hills at Dhunche, headquarter town of Rasuwa district and entrance to Langtang National Park. From here a long descend on a zig-zag turn to reach at Syabrubesi village for an overnight stop in the best available local lodge. Herewith time to browse around the village and witness the local culture of Tamang the hill tribe of Langtang Himal range practice Buddhism and Bon sect of pre-Buddhist.
Bus 6 Hours
Accommodation Guest House
Meals B/L/D
Altitude 1420m
Trek to Lama Hotel 2, 380 m - 06 hours.
After a first overnight in the cool area of Langtang Himal area, the morning starts with a short walk to cross a bridge and then climb towards a high ridge within small farm areas; as the trek continues heading past a small settlement of Bamboo to enter into a dense forest and reaching a nice open clearing where Lama Hotel situated. A place amidst tall tree lines of rhododendron, pines, oaks, and fir with some bamboo stalks, which makes a prime habitat for the elusive Red Panda often seen on walks around.
Walking 6 Hours
Accommodation Guset House
Meals B/L/D
Altitude 2380m
Trek to Langtang Village 3, 480 m - 05 hours.
From Lama Hotel, a place with several nice small, simple lodges, the walk starts heading into a river gorge covered in thick vegetation and tall trees, following the narrow trail to reach a small lovely place in Ghoretabela. A good place for a lunch stop, within forest surroundings, were a few small lodges located. Afternoon walks into the cool shade of the forest to reach an open area at Langtang village for an overnight stop in one of its many lodges. Here you can witness a memorial of villagers and foreign trekkers who died during a big earthquake in 2015, where avalanches and landslides swept the whole village and many life.
Walking 5 Hours
Accommodation Guest House
Meals B/L/D
Altitude 3480m
Trek to Kyanjin Gomba 3, 870 m - 04 hours.
Spending a lovely overnight stop at Langtang village, the morning walk follows a path towards higher ground, with a short climb to enter a wide exposed valley of Langtang, where Kyanjin Gomba is situated within a beautifully scenic location. Arriving at Kyanjin for lunch and overnight stay in one of its many good lodges overlooking grand views of surrounding snow peaks on both sides of the valley floor. In the afternoon, takes a short hike and relax, marveling at the grand views of the beautiful scenery of the mountain range of Langtang Himal.
Walking 4 Hours
Accommodation Guset House
Meals B/L/D
Altitude 3870m
At Kyanjin Gomba with rest day for hike and excursion.
A leisure-free day for acclimatization, on this beautiful spot in Kyanjin, after breakfast enjoy a short uphill hike to Kyanjin Ri, or on top Tserko Ri at above 4,500 m high. The high ridge of both hills offers a stunning panorama of Ghengu Liru (Langtang -II 6, 571 m / 21,560 feet), Langtang Lirung (7,425 m / 23,765 feet) Kimshun (6, 745 m / 22,137 feet), and Shalbachum (6, 918 m / 22, 699 feet) to the south, the Chimsedang Lekh. That forms a ridge lined with peaks of Naya-Kanga 5,846 m and Gangchempo, Tilman's beautiful Fluted Peak. The views extend towards the east around Jugal Himal and end at Dorje Lakpa (6,980 m / 22, 929 feet). Rest of the day relax and enjoy the pleasant environment of scenic hills and valleys.
Walking 5 Hours
Accommodation Guset House
Meals B/L/D
Altitude 3870m
Trek to Yak Kharka 4, 345 m - 05 hours.
Enjoying wonderful time at Kyanjin and its lively homely lodge, from here on tented camp for few nights. The morning after breakfast starts the trek heading towards east of Langtang valley. The first part of the walk leads along on leveled path till Marku, a small Yak herder's camp, and then on leaving Langtang Khola climb begins towards Yak Kharka for overnight camp. Another cattle herder temporary shelter and a summer grazing pasture field. After getting organized fixing tents enjoy views of Ganchenpo, Naya Kanga, and other close peaks.
Walking 5 Hours
Accommodation Guest House
Meals B/L/D
Altitude 4345m
Trek to Yala Peak base camp 4,400 m / 14,435 feet - 04 hours.
Morning with leisure time for breakfast, an easy short but strenuous due to the rise in elevation, start the walk and climb from Yak Kharka to Yala Base Camp taking nearly four hours. Climb along the rocky glacier path accompanied by grand views of surrounding close peaks with Yala Peak right ahead of you as you reach the base camp to establish our last tented camp. Hot lunch served and cooked by our camping cook and kitchen staff, then relax and save energy for the next morning's Big Day! To Yala Peak summit. Afternoon preparation and checking climbing gear, where our leader or lead climbing guide will provide more information regarding the climb and use of the right equipment. Even though it is a less technical climb, one needs to be prepared with warm gear and equipment like an ice-axe, crampons, etc., needed for the summit bid.
Walking 4 Hours
Accommodation Guset House
Meals B/L/D
Altitude 4400m
Climb Yala Peak 5,732 m / 18,800 feet- 08 hours back to Yak Kharka
Starting early morning before sunlight, having a good breakfast and refreshment, head towards a long ridge of snow-line and icy section, using your ice-axe where needed. The walk can be arduous due to the rapid gain in altitude and finding the right path, where you need to follow our lead guide to reach the top of Yala Peak. From the summit, take a deep breath, and enjoy a stunning wide panorama of the Langtang and Jugal Himal range of peaks that extends as far as Ganesh Himal in the west. Feeling high on top of the world for some moments and then descend safely back to base camp and continue to walk further to Yak Kharka. Where tents will be ready with warm light meals and refreshments, a treat after the glorious victory of the adventure.
Walking 8 Hours
Accommodation Guset House
Meals B/L/D
Altitude 5732m
Trek to Kyanjin Gompa - 05 hrs.
After accomplishing our goal and highlighting reaching safely and back from the summit of Yala Peak, clear the camp and collect all rubbish to carry and hand to the park authority. Making the camp clean as pristine as it were, leaving your footprints only, and then an easy, pleasant walk to Kyanjin for overnight in the comfort of a nice warm cozy lodge.
Walking 5 Hours
Accommodation Guset House
Meals B/L/D
Altitude 3870m
Trek back to Lama Hotel on downhill - 07 hours.
Enjoy a wonderful time at Kyanjin and around Langtang valley with a climb of Yala Peak, a long-distance walk but easier on the downhill as altitude loss every hour to reach Lama Hotel for an overnight stop.
Walking 7 Hours
Accommodation Guset House
Meals B/L/D
Altitude 2380m
Trek to Syabrubesi - 06 hours.
From Lama Hotel, walk towards a place called Bamboo, a small settlement with few shops and huts that serves as lodges and Tea-House. After a short stop walk continues downhill, leaving the forest behind to reach back in Syabrubesi.Enjoy the last day around Langtang and Rasuwa area, exploring around and observing the local traditional farm life of Tamang villages and its fascinating culture of Buddhism.
Walking 6 Hours
Accommodation Guest House
Meals B/L/D
Altitude 1480m
Drive back to Kathmandu - 06 hours.
Morning, after a good breakfast transfer into a vehicle for an interesting drive uphill to Dhunche town, and then downhill past Trisuli Bazaar to reach Kathmandu and back to your hotel, after a memorable time around Langtang valley and climb of Yala Peak.
Bus 6 Hours
Accommodation 3 Star Hotel
Meals Breakfast
Altitude 1300m
In Kathmandu free day to relax and for individual activities
We have spared a rest and free day after a hard struggle and climb of Yala Peak; enjoy the day with individual activities and shopping for souvenirs, or book for another exciting tour around places of cultural and historical interest.
Accommodation 3 Star Hotel
Meals Breakfast
Altitude 1300m
Depart Nepal for international departure homeward bound
Your last day in Nepal, enjoying a memorable adventure of a lifetime experience on Yala Peak Climb and Langtang Valley Trekking and as time draws near for your international flight. Our staff will transfer you to the airport for homeward bound.
Includes/Excludes
What's Included?
Airport pickups and drops in a private vehicle
3-star hotel accommodation in Kathmandu with breakfast
Teahouse accommodations during the short trek
All meals (breakfast, lunch, and dinner) during the trek
Welcome and farewell dinners
All ground transportation on a comfortable private vehicle as per the itinerary
Guided city tour in Kathmandu by private vehicle
Entrance fees for sightseeing/monument visits as per the itinerary
English-speaking, trained and experienced trekking guide(leader), climbing guide (leader) and assistant guides
Porter service (2 trekkers: 1 porter)
Staff costs, including their salary, insurance, equipment, food, and accommodation
Down jacket and sleeping bag (to be returned after trip completion)
vertex Holidays trekking bag/duffel bag are yours to take
All necessary paperwork, including climbing and trekking permits and National Park Permit
Good quality tents and kitchen utensils for camping
Group mountaineering (climbing) equipment(s)
Medical kit (carried by your trek leader)
All government and local taxes
What's Excluded?
Nepalese visa fee
Excess baggage charge(s)
Extra night accommodation in Kathmandu because of early arrival, late departure, or early return from the mountain (due to any reason) than the scheduled itinerary
Lunch and evening meals in Kathmandu (and also in the case of early return from the mountain than the scheduled itinerary)
International flights
Travel and rescue insurance
Personal expenses (phone calls, internet, laundry, bar bills, battery recharge, extra porters, bottle or boiled water, shower, etc.)
Tips for guide(s), porter(s) and driver(s)
Personal climbing equipment
Personal climbing guide, if requested
Optional trips and sightseeing if extended
Services not listed in the 'What Is Included section
Essential Information - Yala Peak Climb And Langtang Valley Trekking
We are updating the contents.
Reviews on Yala Peak Climb And Langtang Valley Trekking
Be first to post a review in this trip.