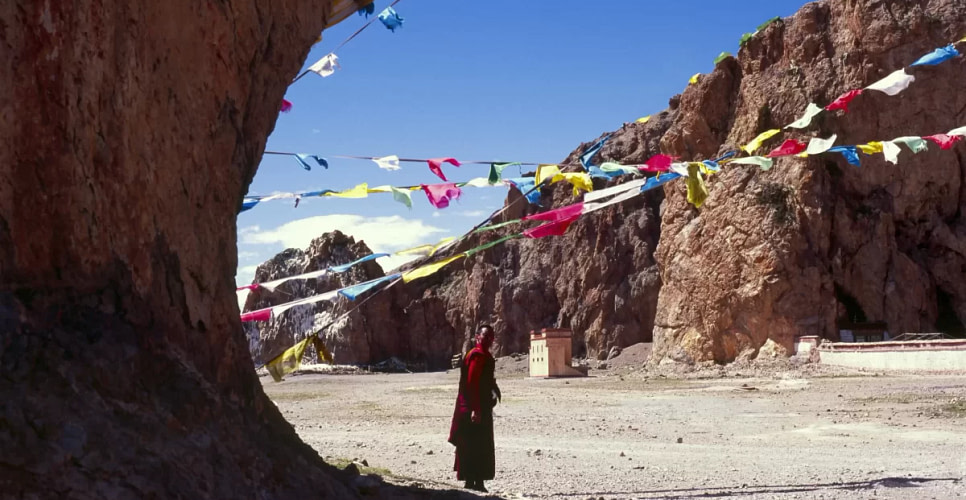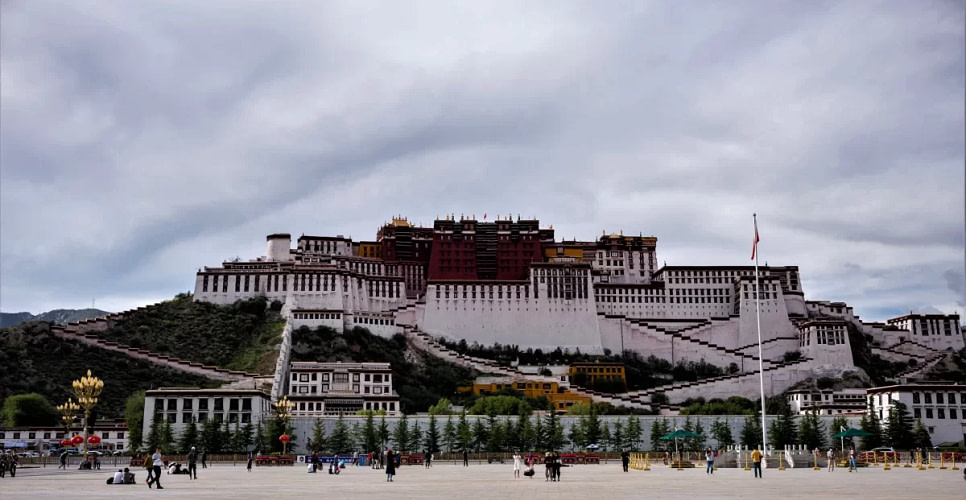 Trip Highlights of Glimpse of Tibet Tour
Enjoy the breathtaking scenery of the Himalayas Mountains on scenic flights.
Explore the city, a blend of old traditional culture and semi-modern civilizations
Tour of great ancient monasteries and impressive sites of immense interests
Visit the magnificent Potala Palace, the pride and official landmark of Tibet.
Witness the Tibetan age-old heritage life around the colorful Barkhor Market Square
Overview of Glimpse of Tibet Tour
A glimpse of Tibet, an enjoyable, exciting tour within great impressive sites of Lhasa, one of the world's highest cities at 3,660 m. Where all types of people can join on this fabulous tour, an opportunity to get a glimpse of the age-old immense culture.
A glimpse of Tibet is a great way to enjoy and experience the modern and old traditional life of Tibetans. Visitors on this short trip will be much delighted and interested, being in the heart of the fascinating architectural wonders. Visiting its wonderful monasteries and ancient sites, that has retained their present form past hundreds of centuries.
A city is full of charm and beauty blended with an old heritage way of life with some modern influence. You will witness and enjoy lavish Tibetan cuisine to its warm traditional hospitality in the harmony of impressive customs. Vertex Holiday offers a Glimpse of Tibet to get a taste of Tibetans' way of life on a short visit. Providing an exciting and enjoyable time suitable for all age groups to experience this wonderful country, Tibet.
Besides historical and religious monuments, one can enjoy views of snow-dusted peaks, green wide valleys, lovely villages, and good-natured locals.
The glimpse of Tibet starts from Kathmandu, taking a swift scenic flight over an array of high massive Himalayan ranges. Overlooking the world's highest peaks with the ever-present Mt. Everest in the comfort of a big aircraft. Then the plane lands at Tibet international airport and then a short, interesting drive to enter a fabled city in Lhasa. During 3 nights and 4 days in Lhasa, engrossed with an exciting tour around its famous religious and historical sites.
The tour takes you to a large Drepung monastery, at one time a university, to study Buddhism's way of life. Includes a visit to Shera Monastery, located north of the city, where you can observe interesting scenarios of young monks in strong debates. The tour extends in the heart of Lhasa to the famous Jhorkang, an ancient and first Buddhist temple, then towards the magnificent Potala Palace. An architectural wonder stands high in the center of the city where a visit leads to the important interior.
Enjoy views of Kyuchi valley, where Lhasa city is located, with distant snow peaks from the high terrace of Potala Palace. After a wonderful time around Lhasa visiting great places of interest, and then our tour in Lhasa, Tibet ends, where a scenic flight brings you back to Kathmandu after a memorable experience on Glimpse of Tibet.
Itinerary of Glimpse of Tibet Tour
Arrival in Kathmandu and transfer to your hotel.
On arrival at Kathmandu and Nepal International airport, after immigration formalities, and collecting your baggage head for the exit where our staff and guide receives you, with a warm welcome, and then transfer to your hotel. A short drive into the heart of Kathmandu city, around Thamel the most interesting place for all travelers. At the hotel check into your rooms, after a short rest from the jet-lag then meet your guide, and other fellow members of the tour in Nepal and Glimpse of Tibet, for briefing regarding your stay in Nepal and Tibet, with full information of the tour of Kathmandu and Lhasa, with do's and don'ts. The evening group welcomes dinner in a nice authentic Nepalese restaurant with a folk cultural program to entertain with your dinner.
Car 20m
Accommodation 3 Star Hotel
Meals Dinner
Altitude 1300m
Full-day tour of Kathmandu around world heritage sites.
At Kathmandu, a free and leisurely day with a sightseeing tour at places of great historical and cultural interest. Most of the ancient sites are listed as UNESCO World Heritage Sites. A short drive and a few minutes walk to Old Durbar Square, witness the old palace of Malla and Shah Regime, with ancient temples and the residence of Kumari, which represents a Living virgin Goddess of young tender age. Tour of Kasthamandap, a temple built with the wood of a single tree where the name Kathmandu derived from. From here, a short drive west of the city to old Swayambhunath Stupa, perched on a hillock, where one catches a view of Kathmandu city and the valley, with snow peaks on a clear fine day. The Buddhist Stupa dates back 2,500 years with the all-seeing eyes of Lord Buddha in four cardinal directions. A pride and landmark of the country listed in the world heritage site. After an interesting morning tour, it continues heading east of the city at the holy temple of Pashupatinath, a golden three-tier rood pagoda. Non-Hindus are not allowed at the main entrance, where the guide takes you to the other side of the Bagmati River to observe the temple premises with devotees and pilgrims on religious activity. From here, a short distance walk or a drive to the great Bouddhanath Stupa, and the area is also called 'Little Tibet', as you can witness most Buddhist pilgrims and locals of Tibetan origin with a similar culture. The day completes with a drive back to your hotel after a marvelous day around Kathmandu, visiting places of great interest.
Car 6 Hours
Accommodation 3 Star Hotel
Meals Breakfast
Altitude 1300m
Fly to Gongor Tibet international airport and drive to Lhasa.
Morning as per flight time for Lhasa flight transfer to Kathmandu airport for a scenic flight of an hour or more to land at Gongor in Tibet international airport, which is near to Lhasa, during air views of the world's highest mountains with Mt. Everest. As the plane lands at Gongor Airport, going through security and immigration formalities, then walk outside the air terminal received by our Tibetan guide and driver for a short drive to the eastern side of Lhasa city. A lovely interesting area populated mostly by local Tibetans, afternoon relax and take a short walk around the Barkhor market square where most of the hotels are located.
Flight 3 Hours
Accommodation 3 Star Hotel
Meals Brekfast
Altitude 3700m
Full day tour of Lhasa, Drepung, and Shera Monasteries with Jhorkang Temple.
Morning our Tibetan guide meets you at the hotel lobby, after your pleasant first overnight in Lhasa, a short drive takes you on the west side of the city with an uphill drive to Drepung Monastery, the largest and important monastery in Tibet, built as a university for Tibetan Buddhism scholar in earlier days, which was also a resident of many high priests to 5th Dalai Lama, till Potala Palace construction was completed. An interesting tour of the Drepung Monastery interior and around religious and prayer rooms; from here, a tour of Jokhang Temple, located in the heart of Lhasa around the busy Barkhor market. Visit the monastery as well first Buddhist temple of historic importance and tales of ancient times. The tour takes you inside the temple and on the scenic terraces, for beautiful photographs of the colorful busy Barkhor Market and its surrounding, with views of Potala Palace nearby
Car 6 Hours
Accommodation 3 Star Hotel
Meals Breakfast
Altitude 3700m
Tour of Potala Palace and Norbulingkha summer palace.
On the last day in Lhasa, an exciting morning tour of magnificent Potala Palace, built in early 640 AD. Started by Songsten Gampo, from his private meditation cave, during the time of the 5th Dalai Lama, this majestic Potala Palace was constructed. This beautiful palace represents a landmark of Tibet that dominates the whole of Lhasa and Kyuchi valley. Afternoon tour continues with a short drive to Norbulingka, a summer palace of semi-modern with lovely large garden of tall trees, our guide takes you around the summer palace important sites, and then end the day with having free at leisure time.
Car 6 Hours
Accommodation 3 Star Hotel
Meals Breakfast
Altitude 3700m
Fly back to Kathmandu and transfer to respective hotels
Morning, after breakfast, and as per flight time for Kathmandu, depart from the hotel for short, less than a two-hour drive. At the Gondor airport, bid farewell to Tibetans, guide, and driver and then check in, then board in big airplane Boeing Air China Airlines, for the scenic flight back to Kathmandu after a memorable experience in Lhasa / Tibet and transfer to your respective hotel. Afternoon free for individual activities and shopping for Nepalese souvenirs.
Flight 3 Hours
Accommodation 3 Star Hotel
Meals Breakfast
Altitude 1300m
International departure for homeward or to respective countries.
Last day in Nepal in the country of Himalayan wonders, as per your international flight time either morning, afternoon, or evening. Vertex Holiday guide and staff transfer you to the airport for a homeward journey or to the next port of call, after a memorable experience on Glimpse of Tibet.
Includes/Excludes
What's Included?
All necessary Tibet travel permits
Pickups and drops from the airport and hotel
Private vehicles for transportation
Accommodation in Lhasa on a twin-sharing basis with breakfast
English- speaking, trained, and experienced Tibetan guide
All fees for sightseeing and visits to monasteries as outlined in the itinerary
All applicable taxes and service charges
What's Excluded?
Meals not specified in the 'Meal Inclusions' in the itinerary."
Travel Insurance
Nepal & china entry visa fees
Personal shopping and laundry
Tips for guide and driver
Essential Information - Glimpse of Tibet Tour
We are updating the contents.
Reviews on Glimpse of Tibet Tour
Be first to post a review in this trip.