Khopra Ridge Community Trek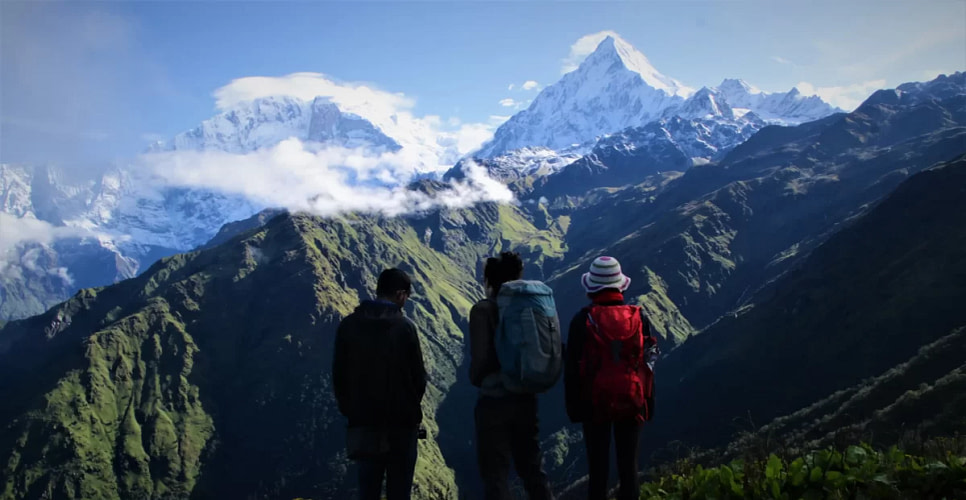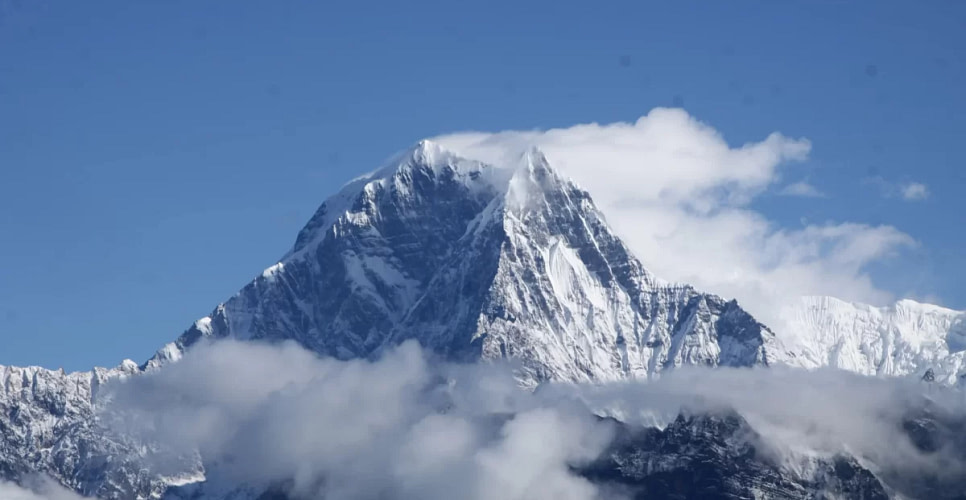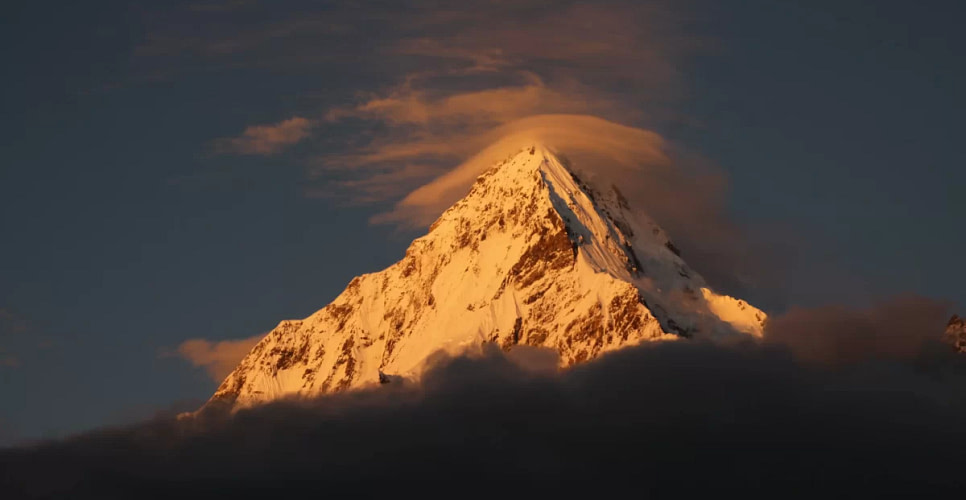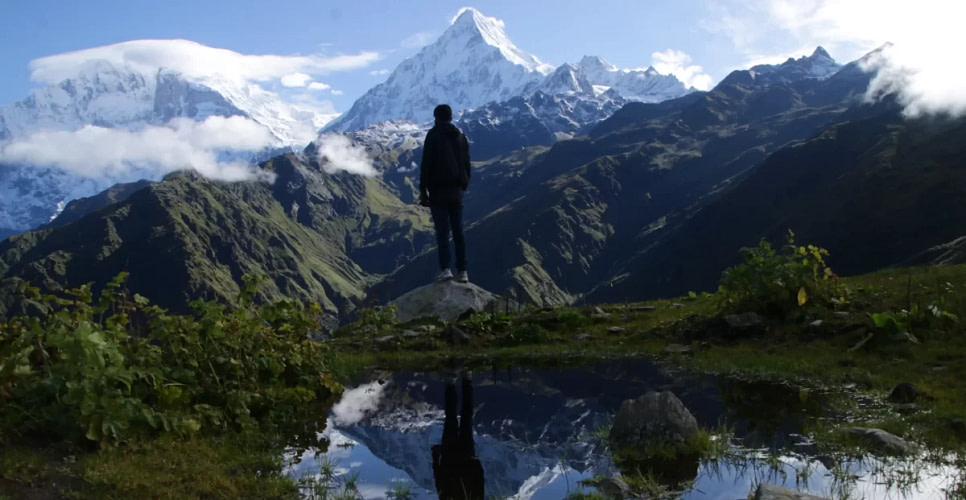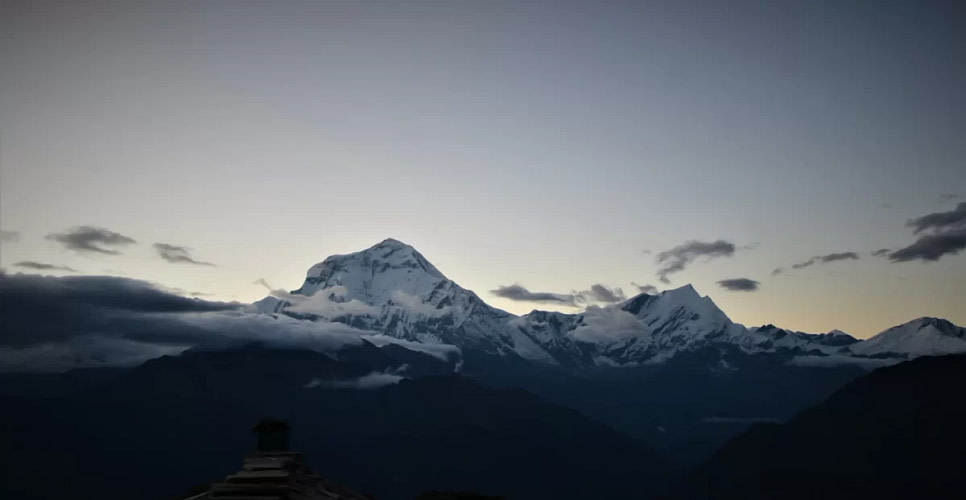 Trip Highlights of Khopra Ridge Community Trek
Peaceful trek in Annapurna
Pass several mixed and ethnic communities
Spectacular views of Annapurna, Dhaulagiri, Himchuli, and Fishtail
Wonderful blue lake (Khopra Lake) and Khopra ridge
Off-the-beaten route
Overview of Khopra Ridge Community Trek
Khopra Ridge Community Trek is an off-the-beaten hiking trail in the Annapurna region. It is an underrated trekking destination, as not a lot of travelers and trekkers are aware of this majestic trail. Panoramic Mountain views, Khayer Lake, Rhododendron forests, waterfalls, hilly gorges, and community villages inhabited by the majority of Magar ethnic tribes are the major features of this excursion.
Khopra Ridge Community Trek continues walking on the stone-stepped uphill trail through the Rhododendron forest leads to Ghorepani. A sunrise view side trip to Poon Hill offers a once-in-a-lifetime worth view of the Annapurna and Dhawalagiri mountain ranges. The Khopra Ridge Community Trek continues through the dense forests with diverse flora and fauna and offers incredible views of mountain peaks Annapurna South, Himchuli, and pyramid-shaped Fishtail.
Khayer Lake, located at 4827 meters altitude, is another attraction of the trek, with Khayer Baraha Temple being one important pilgrimage site for Hindus. Hundreds of pilgrims visit this site during Janai Purnima and sacrifice a sheep as the ritual is supposed to grant people with boon. In recent years, the number of domestic and international travelers visiting Khopra Ridge Community Trek has been rising.
Vertex Holiday recommends Khopra Ridge Community Trekking itinerary for the spring season when the Rhododendrons are in full bloom. However, if you are planning a hiking trip in Nepal, this trek can be the best vacation destination for internal and international tourists. We organize both camping and lodge-based Khopra Lake trekking with a suitable itinerary. Please, contact us for more details.
Itinerary of Khopra Ridge Community Trek
Arrive in Kathmandu (1300m), transfer to hotel.
Namaste and welcome to Nepal. After your arrival, Kathmandu, Vertex Holiday's airport representative receives you at the airport and transfer to the hotel. After getting refreshed, a short briefing and orientation will be conducted by our trekking leaders. In the evening we will visit a Nepalese restaurant for dinner with the Nepali cultural program. Overnight at the hotel.
Car 20m
Accommodation 3 Star Hotel
Meals Dinner
Altitude 1350m
Drive to Pokhara 850m-07 hour overland journey.
The morning after breakfast, or on the way to Pokhara starting as early as possible for 6-7 hours interesting drive on the main Nepal Highway. An enjoyable journey past farm villages and towns with views of snow-capped peaks, as the drive ends on reaching Pokhara by the Phewa Lakeside. Where most hotels are located, after checking into your rooms, enjoy a short stroll on the streets of lakeside before dinner.
Bus 7 Hours
Accommodation 3 Star Hotel
Meals Breakfast
Altitude 850m
Trek to Tikhedhunga 1,445 m-05 hrs. With drive and walks
Having a hearty breakfast at the hotel, a guide will pick you up at the hotel for an exciting short drive of a few hours. On leaving Pokhara city and the valley enjoy grand views of the Annapurna Himalaya range. As drive leads to the starting point of the trek at Nayapul or further at Bhirethati a nice village. Start the walk on the gentle trail for short while and then uphill to Tirkhedhunga for an overnight stop in a local nice lodge, Tirkhedhunga a small farm village close to beautiful waterfalls.
Multiple 6 Hours
Accommodation Guest House
Meals B/ L/ D
Altitude 1445m
Trek to Ghorepani village 2,885 m - 06 hrs.
Start the morning with a steep climb for a few hours on stone-paved steps, all the way to Ulleri a hill village with views of Annapurna South and a tip of Machhapuchare Himal / Fish Tail peak. After having a short refreshing break continue to walk on a gradual winding path through dense woodland of rhododendron, oaks, and pine trees till Ghorepani is reached for an overnight stop.
Walking 6 Hours
Accommodation Guest House
Meals B/ L/D
Altitude 2885m
Morning hike to Poon Hill and trek to Chistibung 3,130 m- 07 hrs.
Staying in a nice cozy local lodge, the morning before breakfast hike for an hour to Poon Hill, located at 3,210 m high for stunning sunrise views over an array of peaks that reflects on Dhaulagiri, Annapurna, and Manaslu Mountain range.
After an enjoyable and exciting panorama of snow peaks and striking sunrise, down to Ghorepani for breakfast, and start the walk. The first hour walks on a downhill to Chitre village, from here leaving the main busy trail for absolute wilderness towards Khopra Ridge. From Chitre a short walk down and then up to the last village of Sauta, facing grand views of Dhaulagiri Himalaya range.
The walk continues on leaving Sauta village, back into a forest with the last climb to Chistibung, a small farm area with few huts serving as simple lodge and tea-shops.
Walking 7 Hours
Accommodation Guest House
Meals B/L/D
Altitude 3130m
Trek to Khopra Ridge 3,870 m -04 hrs.
A great day from Chistibung reaching our main highlight destination, from this small farm settlement, located amidst a beautiful forest. From Chistibung morning walk leads to climbing on leaving the green vegetation and tall tree lines for short bushes. Short morning walk of few hours as route leads to steep climb then reaching atop the ridges of Khopra. A place with few simple mountain lodges and shops, situated in between great giant peaks of Dhaulagiri and Annapurna Himalaya range. After checking into a lodge, enjoy the afternoon at leisure or take a short walk facing views of Dhaulagiri, Nilgiri, Annapurna Fang / Vara Shikar with the nearest Annapurna South peak.
Walking 7 Hours
Accommodation Guest House
Meals B/L/D
Altitude 3870m
Trek down to Tatopani 1,100 m -06 hrs.
After a great walk and spending a great scenic time at Khopra Ridge, the highest spot of the adventure, as well the main highlight. Morning from Khopra Ridge, head downhill to reach the large village of Ghara within nice tended farm terraces.
The walk continues downhill towards Kaligandaki River, where the road to Beni and Tatopani divers. Following the river upstream and crossing a bridge then reaching a lovely village at Tatopani, located on a low warm country close to the river.
A village with the name Tatopani, means hot-water / spring, after checking into one of its best lovely lodges, enjoy the afternoon dip in the warm pools of Tatopani.
Walking 6 Hours
Accommodation Guest House
Meals B/L/D
Altitude 1100m
Drive to Pokhara via Beni town-04 hrs
Enjoy a refreshing time at nice Tatopani village, the morning after a good breakfast, and board on a vehicle either in a local jeep, coach, or bus as per the group size. An interesting drive following the Kaligandaki River downstream to Beni, a large town and headquarter of Mygdi district. From Beni on the nice road as drive leads past Kusma town and then at Nayapul, as road climb to Kande village and then downhill all the way to Pokhara, reaching by the Phewa Lakeside for last overnight around Annapurna region. Afternoon at leisure for individual activities before heading back to Kathmandu.
Bus 4 Hours
Accommodation 3 Star Hotel
Meals Breakfast
Altitude 850m
Drive back to Kathmandu and transfer to the hotel.
Morning at Pokhara, depart from the hotel after early breakfast for an overland journey to Kathmandu, on the same scenic highway following Trisuli River for some hours and then on winding uphill to the outskirt of Kathmandu valley.
From the valley top at Nagdhunga and Thankot then reaching the bustling city and back at the hotel. An afternoon with time for individual activities before farewell group dinner.
Bus 7 Hours
Accommodation 3 Star Hotel
Meals Breakfast
Altitude 1350m
International departure homeward bound.
Last day in the land of high Himalayas, as per your time for an international and connecting flight, transfer to Kathmandu airport. After a marvelous experience on Khopra Ridge Trekking.
Includes/Excludes
What's Included?
Airport picks up and drops off by our private vehicle
Two-night accommodation in Kathmandu with BB plan (Twin sharing basis)
Two-night accommodation in Pokhara in the BB plan (Twin sharing basis)
All kinds of ground transportation on a comfortable private vehicle as per the itinerary(Pokhara to Nayapul Beni to pokhara)
All types of meals (breakfast, lunch, and dinner) during the trek
All accommodation during the trekking time in the mountain (twin sharing basis)
An experienced and government license holder, English/Chinese-speaking trekking guide, porter to carry luggage max.25kg (2 trekkers: 1 porter) including their all kind of cost i.e. Transportation, salary, insurance, equipment, meals, and accommodation
Trekking permits of Annapurna Conservation Area Project (ACAP), Trekking Information Management System (TIMS), please bring 3 passport size photos
All government and local taxes
All kinds of our service charge
What's Excluded?
Nepalese visa fee for Nepal
 International airfare charge
Personal travel insurance (for your safety) )
 All kinds of drinks, snacks, and personal ordered food whole the trekking time
Hot shower during the trekking(if need to pay)
Lunch and dinner in Kathmandu and Pokhara
Personal trekking equipment
Rescue charge (if needed)
Tips for staff
Complimentary
Seasonal fruits
Comprehensive medical kit
Duffle bag for trekking
Essential Information - Khopra Ridge Community Trek
Food & Accommodation on Khopra Ridge Community Trek:
Food & Accommodation on Khopra Ridge Community Trek can best choices at Ghorepani and Tatopani villages. At Tirkhedhunga, with a limited food menu list, but great meals and snacks as well the lodge will have a room basic with a common toilet and bathrooms. At Ghorepani, one can enjoy rooms with attached or standard toilets and bathrooms, as well as at Tatopani.
Ghorepani and Tatopani villages provide excellent room accommodations with rooms attached to baths/toilets or common during Khopra Ridge Community Trek. As per travelers' budgets, most baths with running hot and cold waters for showers and bathing.
The foods are excellent at Ghorepani and Tatopani, with a comprehensive food menu to order from Continental and Oriental like Chinese, Korean or Japanese.
Includes Tibetan, Nepali, and Indian as well Italian and Mexican foods also. During the Khopra Ridge Community Trek, Ghorepani and Tatopani offer fresh bakeries' products also, like varieties of pastries, cakes, and pies.
At Chistibung and Khopra Ridge, the accommodation in rooms are simple and basic but clean, warm, and cozy. Meals are served in big dining rooms with warm heat from pot-belly stoves. Meals are limited due to the remote and isolated location.
Where trekkers seldom venture, the foods during Khopra Ridge Community Trek are limited on the menu. Choices of Nepali famous Dal Bhat with seasonal vegetables or meat mild curry include pickles hot, sour, or sweet.
Attractive views from Khopra Ridge Community Trekking:
Khopra Ridge is based on community trekking, which means most lodges from Sauta, Chistibung, and Khopra Ridge are run and managed by the local village community, as well as maintaining the trekking trails.
The views  during Khopra Ridge Community Trek are mesmerizing, the closest and most glorious scene and vista of Dhaulagiri, Nilgiri, Vara Shikar / Annapurna Fang, and Annapurna South, as well as from scenic Poon Hill, where you will enjoy the stunning sunrise over an array of the world's highest peaks and the mountain range of the Mid-West Himalayas.
Besides the view of Himalayan peaks, the scenery of green hills, valleys, and enchanting forests is the best while you trek along.
Best Season for Khopra Ridge Community Trekking:
The best season for Khopra Ridge Community Trek or any other adventure around the Himalayas is in spring, from March to May. Most days are clear for views and walking with enough sunshine, can get cloudy with rain sometimes. This is when wildflowers are in season, making the hills alive and bright with flowers, especially the rhododendron, the national flower of Nepal.
Next, the best season for Khopra Ridge Community Trek is in autumn or fall; starting from September to November, days are clear for views and pleasant walks. But shorter days due to sunlight hours, cold in the morning and night time, and chances of snow sometimes at Ghorepani and Khopra Ridge.
Khopra Ridge Community Trekking Travel / Medical Insurance:
All trekkers joining on Khopra Ridge Community Trek need travel and medical insurance, just for precautionary measures, in case of unfortunate accidents or political strikes which might hamper our trekking and itinerary days.
Altitude-wise and medically, Khopra Ridge Community Trek is safe and sound, as the elevation gains slowly, and spending overnights at certain heights helps and supports acclimatization. For serious health conditions or personal problems, if it needs immediate evacuation, the fastest means of transport is taking a helicopter service to the nearest hospital in Pokhara or Kathmandu. Where your travel and medical insurance will cover the extra expenses incurred during the trek.
Things to prepare for Khopra Ridge Community Trek:
As per the provided list by Vertex Holiday Treks & Expeditions, Khopra Ridge Community Trek requires preparation as per the season-wise. Basically warm clothing, down jackets, sleeping bags, and personal daily items with good trekking boots.
One needs to exercise at least an hour after the booking for this trek, running-jogging, swimming, and walking up and downstairs. Counsel with your family doctors for personal medical items to carry with medicines. One should inform ahead of special dietary also to the company before the Khopra Ridge Community Trek departures.
Fitness for Khopra Ridge Community Trekking:
All trekkers should be physically fit and in sound health for Khopra Ridge Community Trek, as it involves a steep uphill climb for some hours and a long downhill.
Most Asked Questions by Travellers
Not as tough and difficult as it looks, the tough part is climbing up to Ulleri on the second day, with hundreds of stone steps to climb. But taking it slowly with enough time, rest, and an easy pace can overcome the tough and hardest section of the trek.
Yes, nearly all lodges on route treks do have electric power to charge your electronic gadgets on paying some fees per item per hour. But Chistibung and Khopra Ridge do not have electricity, but lodges provide facilities using Solar Power, which will provide enough power to charge your electronic gadgets and light the dining hall.
As this is a short moderate adventure, nearly all people of every age group can join in, especially the right age for young should be a minimum of 8-10 years old for elderly people maximum age of 65 to 70 years old. That's if one can get travel and medical insurance.
Walking distance of minimum 6 km and maximum 16 km, covering total mileage of about 55 to 60 km. Walk to Tirkhedhunga to Tatopani village. The first-day walk is shorter at 6 k.m. and from Chistibung to Khopra Ridge about 5-6 km; the longest is from Ghorepani to Chistibung and to Tatopani from Khopra Ridge, more than 15 km distance walks for two days.
Every lodge has served hundreds of trekkers during the best trekking season, where all lodges prepare food and water safely, taking care of hygiene. So trekkers will come back and use the same lodge, so the standard of food and water is best and prepared with care. Besides, the food cooked, our guide will make sure and supervise the kitchen and dining hall conditions. All foods are well cooked and prepared according to travelers' tastes, and the water is boiled and filtered for drinking.
Yes, in some places like Ghorepani and Tatopani, there are shops with varieties of souvenirs for sale. One can purchase if not; one can buy at Pokhara Lakeside also.
Reviews on Khopra Ridge Community Trek
Be first to post a review in this trip.