Why is Everest Region called heaven on earth?
Have you ever seen the absolute heaven on earth ? Here is a short description of discovering real nature around the Everest region of Nepal, which will make you feel like absolute heaven on earth.
The Everest region, located in the Solukhumbu district of Nepal, is also known as heaven on earth, one of the most beautiful places in the world.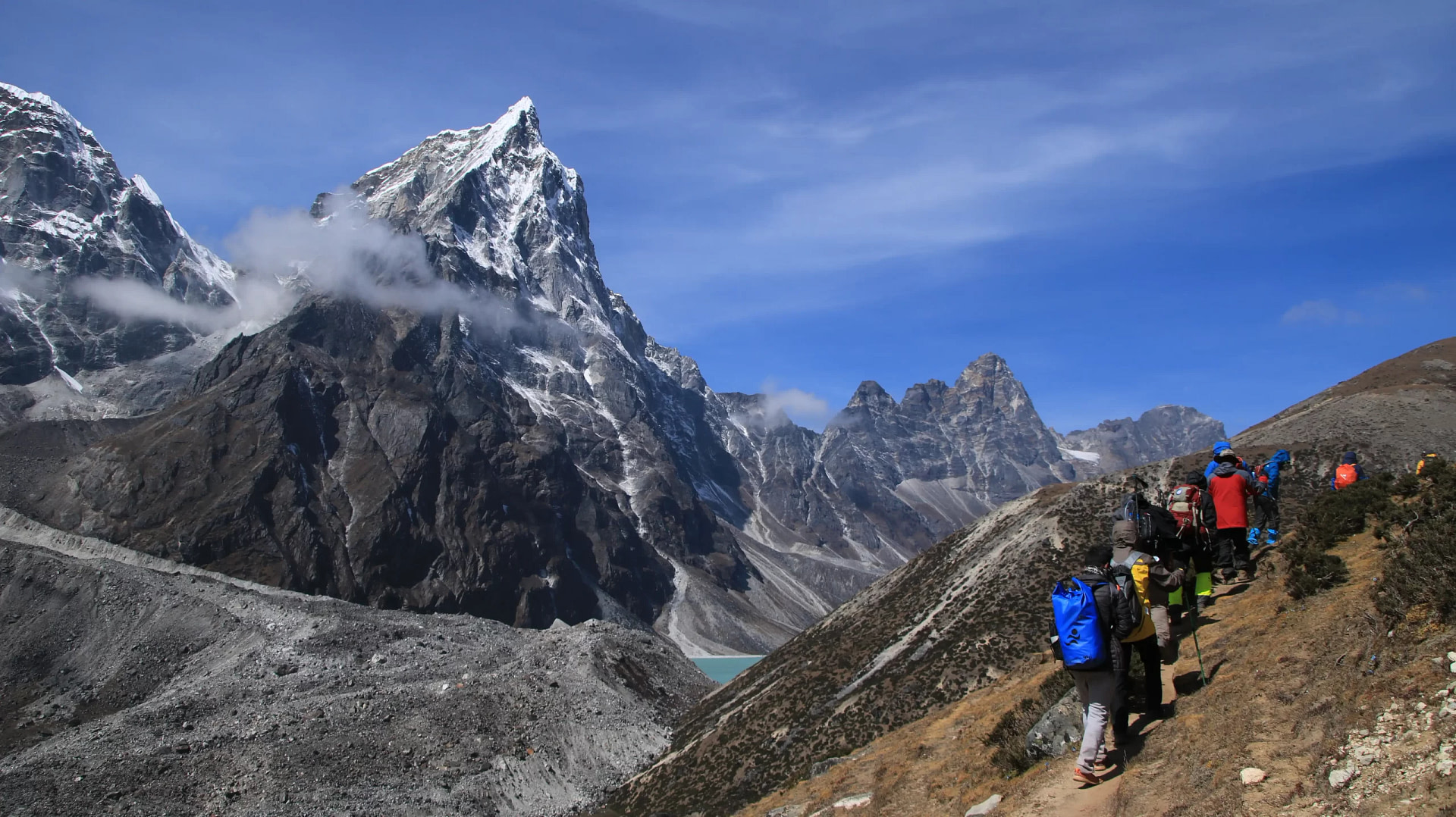 This region is enriched with diverse climates, vegetation, monasteries, stupas, and Himalayan cultures, as well as the world's highest mountains and peaks.
The dense forest of Alpine and Rhododendrons surrounding the Everest region has some rare and endangered animals like Himalayan Thars, Musk Deer, Snow Leopard, and Red Pandas, along with various species of birds like Bearded Vultures and many others species of birds.
Out of the 14 world's highest mountains above 8000, 4 are in the Everest region of Nepal, which can be seen easily without attempting to climb it. The world's highest mountains include Mt. Everest, 8,848.86 meters (29,031.7 ft), and The world's fourth highest, Mt. Lhotse, 27,940 feet (8,516 meters). The world's fifth highest, Mt. Makalu, 8,481 m (27,825 ft), and the world's sixth highest, Mt. Cho Oyu, 8,188 m (26,864 ft), along with the other smaller mountains are also considered equally important and beautiful.
The magical activity is shown by the beautiful clouds as it plays and roams at the top of Everest and Lhotse, and sometimes it runs through the Makalu and Cho Oyu. By observing these fantastic views, trekkers can feel like heaven on earth.
Trekkers can observe the whitish clouds playing hide and seek above the mountains like magic shown by nature. One can feel that this is a living heaven in the Everest region of Nepal.
During sunset, Travelers feel that while it is light on the top of Mt. Everest, it has already started getting dark on the earth.
A trekker can feel the Everest region as a paradise after observing the different mountain views shining into gold and silver color.
The panoramic mountain view with a beautiful lake and clean glaciers makes this area feel like adding fragrance to gold.
Most people belong to Sherpa and Rai communities. These people are famous worldwide for climbing and Expedition. Sherpa people play an essential role in making foreigners succeed in reaching the top of the mountains.
While walking on the trails of the Everest region, ancient Buddhist carvings on the stone catches the curiosity of travelers. This region is famous for Himalayan Buddhism as well as there Historical stupa and monastery.
There are various trekking routes in the Everest region. Travelers can choose the trail according to their strengths and ability. Mt. Everest panorama trek is the easiest route, situated at 3863 meters (12700 feet), and is considered a suitable route for people with less ability to trek high altitudes.
This trek offers a panoramic view of the world's highest peaks, mt: Everest, Mt. Lhotse, Mt. Amadablam, and the old biggest monstery.
Everest Base Camp Trek lies at an altitude of 5,364m above sea level. It is one of the most popular and dream destinations for travelers, located in the Khumbu Everest region, which is visited by millions of people every year.
The Everest Three High Passes Trek route is the higher altitude trail preferred for adventurous tourists to explore the fantastic view from Kongma La Pass, 5,460 meters. Cho La Pass, 5,413 meters, and Renjo la Pass, 5,364 meters.
Everest Base Camp Trek with Chola pass also plays an important role. This trail offers a scenic view of Gokyo valley, Gokyo lake, Gokyo Ri, Everest Base Camp, Kala Patthar, Chola pass, and others.
Gokyo valley and Gokyo Ri Trek offer amazing scenes around the Everest region. Iceland peak climbing, Mera peak climbing, and Louche east peak climbing are popular destinations for climbers interested in climbing minor peaks in this region.
Every year millions of people from all over the world dream of climbing the world's highest peaks, Mt. Everest, Mt. Lhotse, Mt. Makalu, and other beautiful mountains. The Everest region is considered the most important for climbers to fulfill their dreams.
The Geographical features of the Everest region are a gift of nature every day. While traveling around these beautiful places, people feel like heaven on earth.